In this article, I will guide you through the complete admission procedure in medical colleges of Pakistan. For optimization and ease of access, this article is divided into sections namely:
Private Medical colleges Admission
Government Medical colleges admission
MBBS Admission
ADMISSION IN MEDICAL COLLEGES
Admission is medical colleges for MBBS and BDS are currently open. while the MBBS admissions in Pakistan are divided into two categories.
MBBS Admission in Private Medical colleges Pakistan.
MBBS admission Government medical colleges Pakistan.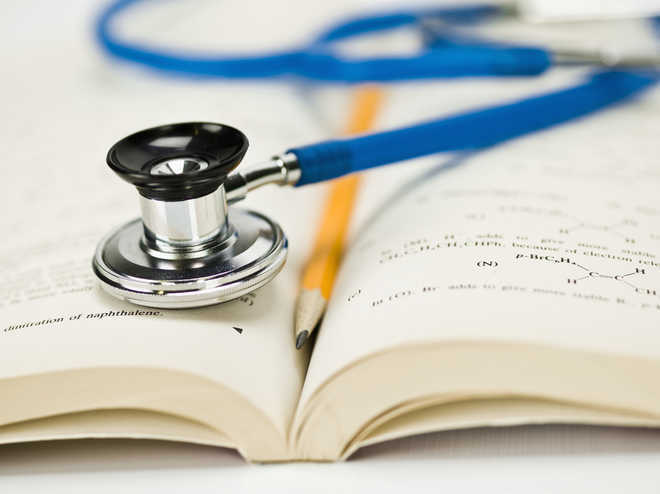 MEDICAL PROGRAMS
The medical colleges in Pakistan offer these programs.
MBBS
BDS
Allied Health Sciences
Nursing
PRIVATE MEDICAL COLLEGES ADMISSION.
The private medical colleges admissions in Pakistan will be through the Central Induction Policy CIP By PMDC while the respective Medical University will display a merit list for MBBS and BDS.
ELIGIBILITY CRITERIA FOR ADMISSION IN MBBS
Must have more than 60% marks in F.sc (Pre-medical)
Must have to appear in the provisional entry test
MDCAT For Punjab Domicile holder students
ETEA Medical Entry who hold KPK Domicile
NTS who Have Sindh and Balochistan domicile
You can Also apply on NUMS entry test
Guidelines for Admission 2020
Please read carefully the instructions given here before filling the Application Form. In
the case you have any doubts, consult a knowledgeable elder.
Candidates are advised to go through the Pakistan Medical and Dental Council (PM&DC) Admissions, House
Job and Internship Regulations very carefully before applying for the admission
into Private Sector Medical/Dental Colleges.
Do not alter, tear or separate any page or part of the Application Form, even if it is not
relevant to you.
The form must be filled by the candidate in his / her own handwriting in BLOCK
letters using BLUE ink only.
Fill in all the fields. Write N.A. (Not Applicable) where the information sought is not
relevant to you.
Cutting/erasing/overwriting is not allowed. Application Forms.
The candidates are required to declare their choices for the following Private
Sector Medical/Dental Colleges affiliated with UHS, in order of preference, in
the space provided for that purpose on the Application Form.
Candidates are strongly advised to think carefully before declaring their preferences.
Preference once given shall be final and cannot be changed once the form has
been submitted. They must write down the full names of the colleges, as per their
choice. Do not use abbreviations. You shall be considered only for those
colleges for which you will show your preference.
The applicant will never be considered for a college that he/she has not
written down in this list of choices. The University shall not assign a college by
itself if the alternate choices are not indicated.
The applicant is required to opt for medical colleges offering MBBS and dental
colleges offering BDS on the same form. He/she cannot submit separate forms
for MBBS and BDS.
There are 30 fields in the Application Form for the applicant to enter his/her
choices for the colleges. He/she, therefore, can enter as many choices.
However, the applicants are advised not to opt those colleges where they do
not wish to get admission.
Candidates are required to submit a single Application Form for both MBBS and .A candidate cannot submit more than one Application Form.
Incomplete or unsigned Application Forms will be rejected.
Candidates shall submit their Application Forms by hand. Application Forms received, by post shall not be entertained.
The candidates shall submit duly filled Application Form, according to the notified schedule, at the University of Health Sciences Lahore, Rawalpindi MedicalCollege Rawalpindi and Nishtar Medical College Multan along with Rs.1000/-
Processing Fee (in cash) and the attested copies of the following documents/certificates:
DOCUMENTS REQUIRED
Three (03) attested copies of Matriculation (SSC) Certificate or result card issued by
concerned BISE/Equivalence Certificate of O-Level, etc., issued by IBCC
Three (03) attested copies of HSSC Pre-Medical result card issued by concerned BISE
/Equivalence Certificate of A-Level/12th Grade, etc. issued by IBCC.
Three(03) attested copies of transcripts of A-level/12th Grade, etc., (in case of foreign
qualifications) issued by the concerned foreign university/high school/board.
Three (03) attested copies of result card of relevant Provincial Admission Test conducted
by concerned Provincial Admission Authority.
Three (03) attested copies of the Domicile Certificate of the candidate.
Three (03) attested copies of CNIC/B-Form of the candidate.
Three (03) attested copies of CNIC of Father / Guardian.
Four (04) recent color photographs of the candidate, Size: 3.5cm wide & 4.5cm high (One
to be pasted on the form and then attested on the front; other three attested on the back
and attached with the form).
Original Undertaking on Rs.100/- stamp paper (as per template is given as Annexure P-1
on UHS website: www.uhs.edu.pk
Three (03) attested copies of Hifz-e-Quran Certificate issued by a registered Madrassa
(only for candidates claiming to be Huffaz-e-Quran.
For more information regarding Entry Test and Admissions in Medical Colleges in Pakistan, visit.
For further counseling on admissions of various institutes, click here. OR visit.