LUMS is one of the top ranked universities in Pakistan. Not only this, it also holds a significant position in QS world ranking list. In fact, It is the dream institute of many students.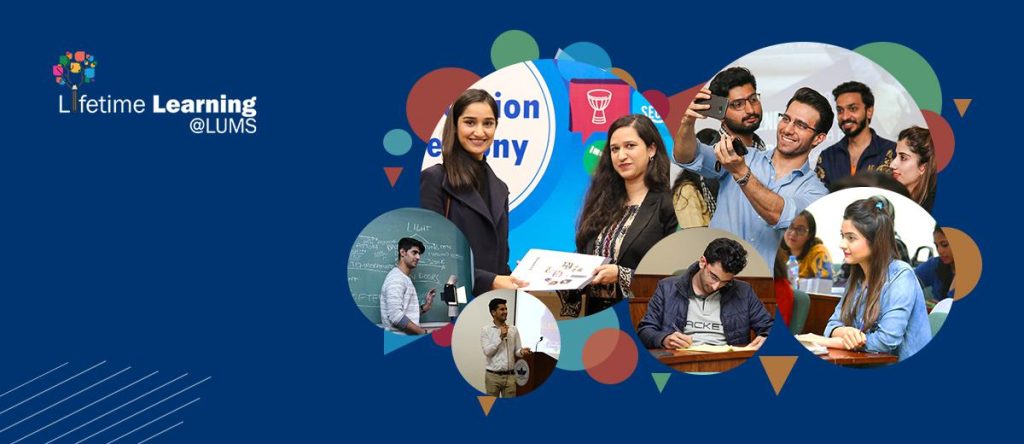 Applying for LUMS admissions is a multi-step process. So let's get started.
Take SAT test:
Firstly, students should take the SAT test as per the admissions process. In addition to that, SAT (Scholastic Aptitude Test) is an international standard test which is required if you want to get admission at Lahore University of Management Sciences. SAT can also be used in other universities like NUST, GIKI, etc.
In conclusion, you need to go to collegeBoard website to register for SAT Test.
Apply for Admission:
Secondly, you need to apply for the admission, for which you've to apply online at:
https://admissions.lums.edu.pk/
SSE test:
SSE is an additional test for some of the programs in the university. This test is only for science school.
Generally, in this test, four areas are available: Physics, Chemistry, Biology and Advanced Mathematics . And you'll have to attempt any 3 areas of your choice and Also, the test will be MCQs based.
LUMS Undergraduate Programs:
Following are the undergraduate programs LUMS offer:
Suleman Dawood School of Business
Accounting and Finance
Management Science
Mushtaq Ahmad Gurmani School of Humanities and Social Sciences
Economics
Politics and Economics
Anthropology / Sociology
Political Science
Economics and Mathematics
English
History
Syed Babar Ali School of Science and Engineering
Biology
Chemistry
Chemical Engineering
Computer Science
Electrical Engineering
Mathematics
Physics
Economics and Mathematics
LUMS Financial Aid:
Apart from self finance, the university also provides financial aid and loans to needy undergraduate and graduate students.
LUMS NOP programme:
LUMS National Outreach Programme (NOP) benefits the talented but needy students all over Pakistan. This prestigious scholarship program focuses on identifying bright but poor students with exceptional Matriculation and FA/FSc results and inducting them into the university's Undergraduate Programmes. However, financial Assistance is only given to students who qualify NOP test. Meanwhile, LUMS has inducted approximately 1100 NOP Students, around 540 have graduated and are out there chasing their dreams and helping the communities.
ENTRY TEST PREPARATION:
Moreover, if you'd like to prepare for Entry Test, signup on our website Preparehow.com and avail free entry test preparation mock tests today.
RELATED BLOGS:
In addition to the above blog, you can also read the following related blogs as well;