National University of Medical Sciences (NUMS) was established as a Federal public medical university on 31st October 2015. The research-based institute aims to provide opportunities to undergraduate and postgraduate students in the fields of Medicine, Dentistry, Nursing, Allied Health and Veterinary Sciences.
This is a comprehensive guide for the Entry Test 2020 as it provides all information about the syllabus, admission process, past papers, registration process. Pre-medical students who aspire to get admission in NUMS affiliated medical colleges are recommended to read it.
The test date is 11th October 2020.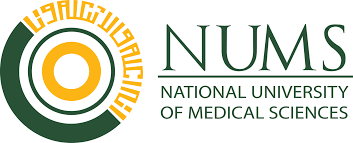 There are no major changes in the syllabus. The paper duration will be 150 minutes.
An important change is a candidate having 60% marks in intermediate can appear in the entry test. and the Passing criteria are 120 marks out of 180.
You can prepare this test by visiting.
NUMS ENTRY TEST
The entry test is the first step towards admission in NUMS affiliated medical and dental colleges and is mandatory for public and private sector medical colleges affiliated with the National University of Medical Sciences. This test is conducted every year.
ELIGIBILITY FOR NUMS-MDCAT
Pre-Medical students, who secured 60% marks in 12th class.
A student who secured 60 % marks in 1oth
Domicile (All Over Pakistan)
Result Awaiting Students can also apply.
O/A Level Students can also apply.
IBBC certificate is mandatory for O/A Level Students
A total number of MCQs 180. each Multiple choice questions carries one mark. and there is no negative marking.
Biology 70
Chemistry 45
Physics 45
English 20
The time allowed for the test is 3hours
You can visit.