If you are one of those students who wish to take admission in IST, also known as institute of Science and technology, then this blog can provide assistance to you. For more nformation read the whole blog.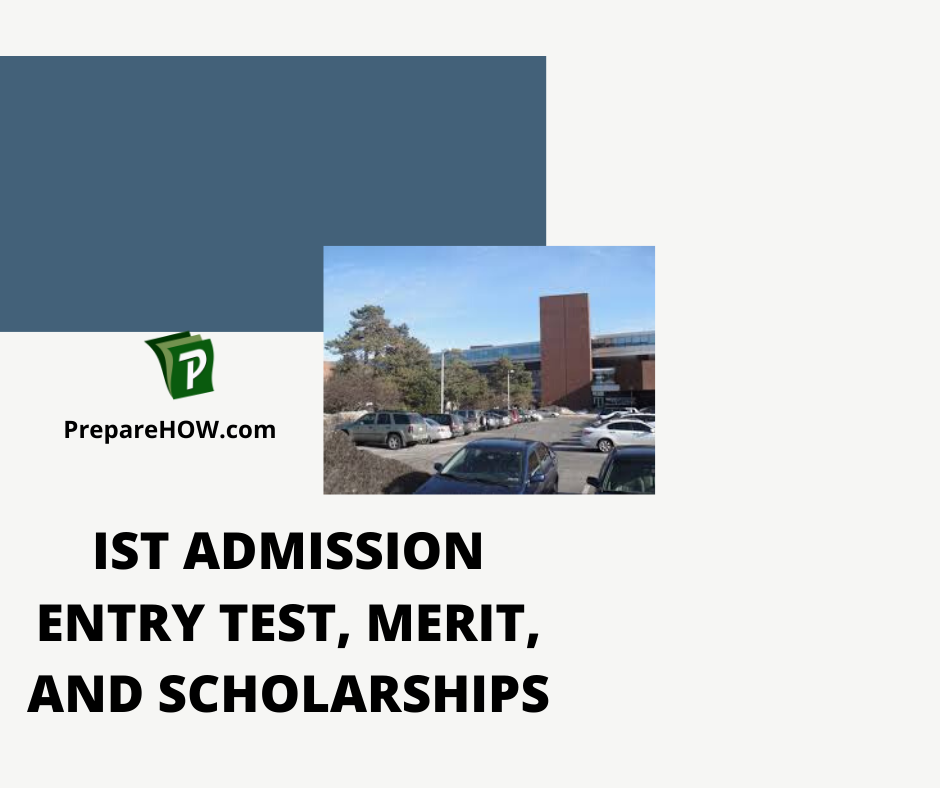 Institute of Space and Technology.
The Institute of Space Technology (also known as IST) is one of the HEC's top ranked universities located in Islamabad, Pakistan. Generally, Institute of space and technology focuses on the study of astronomy, aerospace engineering and astronautics. They also offer programs in Electrical, Material Science & Engineering, and Mechanical Engineering. In short, Institute of science and technology offers a wide array of undergraduate and graduate degrees in partnership of some foreign universities like Beihang University and University of Surrey.
IST ADMISSION SCHEDULE 2020 :
Remember that these are outdated dates, for the most recent information, please visit IST official website.
Starting date for admission:
19th April 2020
Last date to apply for admission (For all programs):
30 june 2020
Classes commencement:
September 2020
Eligibility Criteria:
Students who have passed HSSC/Equivalent or appearing for HSSC/Equivalent final exams are eligible to apply for admission in Undergraduate Programs of IST.
ENTRY TEST:
There is one thing you need to know about is that IST doesn't conduct its own entry test. The results of tests mentioned are accepted by IST if you want to apply for Undergraduate Programs offered by IST
NAT which is conducted by NTS
HAT which is conducted by ETC
SAT-II which is conducted by College Board
IST gives applicants an option to apply for admission on the basis of NAT or HAT or SAT II. You can appear in any one of the tests mentioned above and can and apply for IST with the highest score you got in the tests.
Merit Criteria:
As a result of the test score, for FSC and ICS Students, merit will be determined based on the marks obtained in SSC /Equivalent, FSC (Part-1) & NAT-1E / NAT-ICS / HAT-UG-E / HAT-UG-CS or SAT-II.
However, for A-Level Students, Merit is determined based on the marks obtained in SSC /Equivalent & NAT-1E/ NAT-ICS / HAT-UG-E / HAT-UG-CS or SAT-II.
But for DAE Students, merit is determined based on the marks obtained in SSC/Equivalent, DAE (Final Marks after completion) and NAT-1E / HAT-UG-E or SAT-II.
Undergraduate Programmes in IST:
There are a lot of BS programs available in IST, such as, BS-Aerospace Engineering, BS-Electrical Engineering, BS-Avionics Engineering, and BS-Space Science (Non Engineering Program). Other than that, there are some other BS programs like BS-Mechanical Engineering, BS-Materials Science & Engineering, BS-Mathematics (Non Engineering Program).
Financial Aid and Scholarships:
In each program, Institute of Space Technology offers merit scholarships to top six students of BS and MS.
Institute of Space Technology also provides need base scholarships.
Institute of Space Technology also provides interest free loans to students.
Several other scholarships/stipends are also granted to the students on applying in the following organizations:
For example, HEC Need Based Scholarships, IST Need Based Scholarships, Directorate of Public Instruction (Colleges), Lahore.
Other than these, there are other scholarships as well, like, The Punjab Educational Endowment Fund, Lahore, Punjab Information Technology Board, and Education Secretariat (Colleges), Azad Kashmir Scholarship.
ENTRY TEST PREPARATION:
Moreover, if you'd like to prepare for Entry Test, signup on our website and avail free entry test preparation mock tests today.
RELATED BLOGS:
In addition to the above blog, You can also read the blogs mentioned below:
For Entry test preparation you can take assistance of PrepareHOW app.
Note : If you any queries related to the entry test preparation please visit our website . or Downdload our app.