The AFNS stands for Armed Forces Nursing Service. This is the course through which the aspiring girls can become nurse in the Pakistan army.
In this article you will find information regarding the registration process. Registration for AFNS is currently active as of 17th August 2020. The deadline to register is 16th September 2020.
Only females are eligible to join the Army Nursing service and after the successful completion of the training, the aspirant would be awarded the lieutenant rank.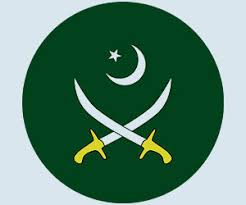 ELIGIBILITY CRITERIA
The female students with 60% marks in Matric and 50% marks in F.sc pre-medical are eligible to apply for this post.
Those who have their pending results for 2nd year F.sc can get a hope certificate from their institute and can then apply for AFNS. After the results are announced they can submit the result sheet and if the criteria is satisfied the the willing students can easily go for it.
ONLINE REGISTRATION FORM
The registration process is completely online. The last date for AFNS Registration is 16th September 2020. Here is the step by the guide about afns online registration 2020 form filling guide.
The registration forms are available online on the official website of armed forces nursing
services. The students can download the form in soft copy.
After filling in the forms the forms are to be submitted online. Sending the forms in hardcopy through the post is now obsolete.
Filling in the form requires the basic information of the candidate. The biodata should be correct as you can submit the form only once. Make sure you give in all the details correctly.
The documents need to be attached in pdf file along with the form before submission. It requires the result sheet of your matric and f.sc exam. The candidate also needs a NOC (no objection certificate) and passport-sized picture uploaded. The domicile is also required in order to complete the documents.
For registration fee, a postal order of 100 rs is made in the name of Director-General Personnel Administration (DGPA), General Headquarters Rawalpindi.
Bond. the given slip is also attached to the uploaded form.
Following the registration, the student has to go through the preliminary test. This test
includes a written intelligence and personality test. It will be conducted within the given
bracket of 17th Aug 2020-16th Sept 2020. The test will take place at your nearest
recruitment center. You have to mention the center while applying for the test.
The date of the test will be given as soon as you submit the online form. You will get a
roll number slip after successful submission. The date and time of your test will be
mentioned on the slip.
For more help and information, please visit.