What is PMC?
PMC stands for Pakistan Medical Commission. The Pakistan Medical Commission was last known to be Pakistan Medical & Dental Council. It is a statutory regulatory authority that maintains the official register of medical practitioners within Pakistan. PMC plays a part to establish a uniform standard of basic and higher qualifications in medicine and dentistry throughout Pakistan by controlling entry to the PMC register of medical practitioners within Pakistan and suspending or removing members when necessary. It also sets the education standards for Medical Colleges in Pakistan along with the Higher Education Commission.
Test update
Pakistan medical council is reactivated and have taken control over the enrollment of students in all medical universities in Pakistan. This is to inform you that ETEA, NUMS, MDCAT and other medical universities entry tests have been cancelled till the further notice of Pakistan medical commission. PMC is concerned to bring uniformity in the entry tests. Further notice is expected to be after 2nd October.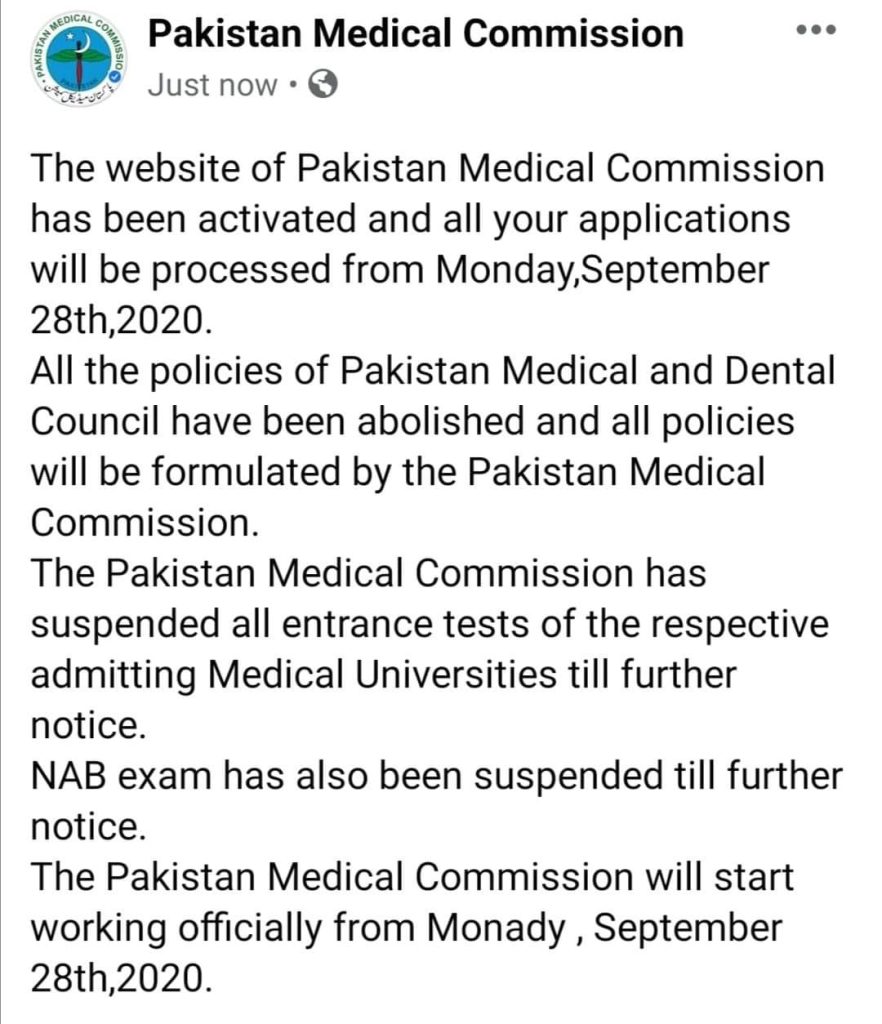 New test as a replacement of MDCAT by PMC
PMC will take a test similar in pattern to MDCAT but it will be conducted on a national level for all Pakistani medical universities and the name of the test will also be changed. The expected name is NMDCAT (National Medical and Dental College Admissions Test).
PrepareHOW and Medical College Entrance Test
PrepareHOW is always the first one to bring the latest news and guidance related to the entrance tests of Medical Universities. Keep visiting PrepareHOW website for the latest updates by PMC. PrepareHOW has also brought for you an opportunity to prepare your entry tests at your homes. No need to pay heavy dues to academies; now you can stay home and prepare using our entry test preparation application download the application now also visit our blogs for same reason.