Are you confused about the scope of pharmacy in Pakistan?. Don't worry we have got you covered. This blog will provide assistance to you in getting all the information related to pharmacy, its scope, eligibility criteria and institutes offering this discipline.
Read the full blog to have the clear idea of scope of pharmacy in Pakistan.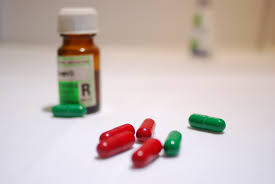 What is pharmacy:
The profession of Pharmacy is all about preparing the medicine. It deals with the preparation, dispensing and appropriate usage of medication. It is a very emerging field. Pharmacists are responsible for the preparation of medicines to cure different disease. The discipline of pharmacy holds a vital importance in the field of medical as without medicine its not possible for doctors to treat the patients. A physician checks patients & diagnoses the disease & a Pharmacist prepares the medicine for the cure of this disease. Moreover, a Pharmacists also monitor the health & progress of patients to ensure the safe & effective use of medication.
Pharmacist work nature:
Pharmacists distribute prescription drugs to individuals. They are responsible to advise their patients and physicians on the selection , dosages and side effects of medicines. Monitoring the health of patients to ensure that they are using medication properly also comes under the category of pharmacist job. Other than this (Compounding)the actual mixing of ingredients to form medications is a small part of a pharmacist's practice, because most medicines are produced by pharmaceutical companies in standard dosages and drug delivery forms. Most pharmacists work in retail drugstore , pharmacies or hospitals. Some pharmacists are also employed in the field of research
How can you become a pharmacist:
Pharmacists must have a Doctor of Pharmacy (Pharm.D.). Which means that they should have a 4-year professional degree. Pharmacists must also be licensed ( and to be licensed you need to pass two exams).
Pharmacist Job/ Responsibility :
Pharmacist put in order, mix, compound or dispense drugs and medicines, ointments, powder, pills, tablets and injections
Plan, monitor & evaluate drug programs or routines
Review prescriptions to assure accuracy, to determine the required ingredients & to evaluate their precision
Aid physicians by explaining and informing about the drug interactions, reactions, side effects & precautions regarding the use of medicines
Monitor the health and progress of patients to ensure the safe and effective use of medication
Prepare special formulations for medications of exceptional cases (For some cases medications are not available already)
Those in research concern themselves with fusion of new drugs, new processes, clinical testing of the effects of such drugs on animals & humans and obtaining the required License from the drug control authorities
They produce of medicines, develop the methods or processes of production & quality control
They are responsible for exact mixing of substances and supervising the whole production procedure in pharmaceutical industries. One mistake can alter the whole procedure and all efforts become waste.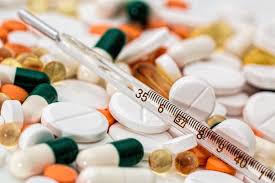 Eligibility criteria for the pharmacy discipline:
Admission requirement for taking admission in pharmacy is as follows:
FSc Pre-Medical (Biology, Chemistry, Physics) or Equivalence
60% marks
Domicile from Home District
MDCAT Entry Test
Age Less than 25 years
Scope of pharmacy in Pakistan:
Scope of pharmacy in Pakistan is very vast. A large number of career opportunities are available for Pharmacy students both in Government & Private sectors.
In private sector:
Private Jobs:
Pharmaceutical Industry
Retail or Community Pharmacy
Distribution setup
Sales and Marketing
Hospital Pharmacist at private hospital
Instructor at Institute training Category B candidates
NGOs
Nutraceutical Industry
Cosmetic Industry
Training Centers
In Government Sector:
Hospital Pharmacist in Government Teaching Hospitals
Drug Inspector
Drug Regulatory Authority of Pakistan
Forensic Scientist
Drug Testing Laboratories
Salary:
Pharmacist salaries in Pakistan range from 64,900 PKR per month (minimum salary) to 212,000 PKR per month (maximum salary).
For freshers it starts from 25000 per month.
Institutes offering Pharm.D in Pakistan:
The Islamia University Of Bahawalpur – Bahawal Pur
University Of Malakand – Chakdara
University Of Agriculture – Faisalabad
Hazara University [havellian Campus] – Havelian
Quaid-e-azam University – Islamabad
University Of Sindh – Jamshoro
Benazir Bhutto Shaheed University, Lyari – Karachi
Dow University Of Health Sciences – Karachi
Federal Urdu University Of Arts Science & Technology – Karachi
Jinnah Sindh Medical University – Karachi University Of Karachi – Karachi
Shah Abdul Latif University – Khair Pur
Kohat University Of Science & Technology – Kohat
Lahore College For Women University – Lahore
University Of Sargodha – Sargodha
University Of Swabi – Swabi
Comsats Institute Of Information Technology – Abbottabad
The University Of Faisalabad – Faisalabad
Hamdard University – Islamabad Campus – Islamabad
Riphah International University – Islamabad
Shifa Tameer-e-millat University – Islamabad
Baqai Medical University/hospital – Karachi
Hamdard University – Karachi
Jinnah University For Women – Karachi
Nazir Hussain University – Karachi
Zia-ud-din Medical University – Karachi
Forman Christian College – Lahore
Hajvery University – Lahore
Lahore Leads University – Lahore
The Superior University – Lahore
Abasyn University – Peshawar
Bahauddin Zakariya University – Lahore
University Of Sargodha (sub Campus) – Lahore
Abasyn University (sub Campus) – Islamabad
Riphah International University (sub Campus) – Lahore
Quaid-e-azam Postgraduate Medical College / Pims – Islamabad
Sargodha Medical College – Sargodha
Yusra Medical & Dental College – Islamabad
Islam College Of Pharmacy – Sialkot
Islam Medical College – Sialkot
The University Of Lahore (Islamabad Campus) – Islamabad
Johar Institute Of Professional Studies – Lahore
South Punjab Institute Of Health Sciences – Multan
Margalla Institute Of Health Sciences – Rawalpindi
Yusra Institute Of Pharmaceutical Sciences – Rawalpindi
Mohi-ud-din Islamic Medical College – Mir Pur (ajk)
Vast no of institutes are offering this discipline. It is possible that not all institutes names are mentioned here.
In addition to the above blog, you can also read the following related blogs as well;
For more information also visit