If you are a student who is looking to appear for the NUMS medical test 2020 and is confused about the programs offered at NUMS and the eligibility criteria. Then you are at a very right place. This blog will provide you all the information related to the eligibility criteria and programs offered by NUMS.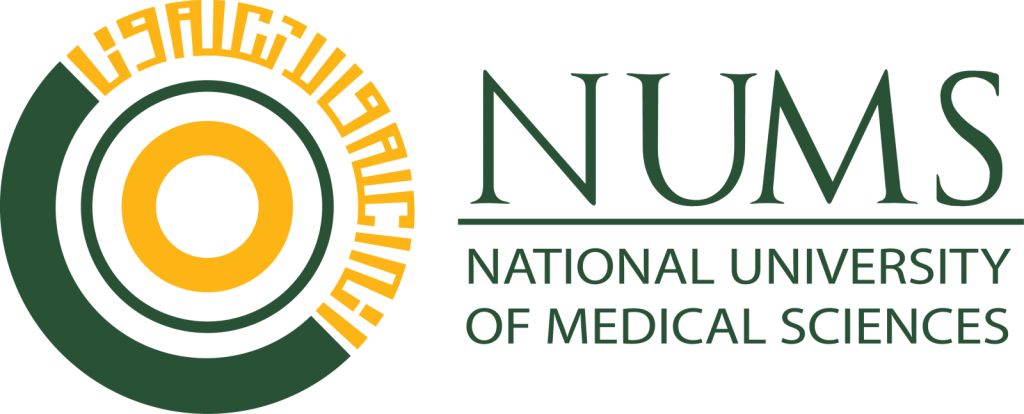 NUMS:
National University of Medical Sciences also known as (NUMS) is one of the most prestigious institute of Pakistan. Students from all over Pakistan apply for this test every year, and it is considered to be the toughest entry test for medical institutes. In order to secure a seat through this test student should come with full preparation. Main reason due to which students are unable to secure good marks in entry test is because of time management.
ELIGIBILITY CRITERIA:
Their eligibility criteria for NUMS-MDCAT is as follows:
Minimum marks obtained in FSC(Pre Medical) or equivalent should be 70%
Foreign students required to clear SAT-II exam
Minimum 550 marks are required for them in BIO,CHEM or PHY/Math
Foreign MCAT with aggregate of 24
Result Awaiting Students can also apply.
TEST PATTERN:
Total number of MCQs= 180.
Each Multiple choice questions carries one mark.
No negative marking.
Biology 80
Physics 40
Chemistry 60
English 20
Time:
Time allowed for test is 3 hours
NUMS MERIT CALCULATION:
Every year vast no of students apply for this test. The quality of education in NUMS is supreme for sure. Test is considered to be difficult because NUMS aims to choose to students who deserves the most to be the part of institute. But there is nothing to be worried about. You can use PrepareHOW app to prepare for the test. The Weightage for aggregate calculation are:
Matric 10%,FSC 40%
Entry test 50%
Programs offered by NUMS:
| | | | |
| --- | --- | --- | --- |
| Discipline | BS,BSC | MS/MPHIL | Ph.d |
| MBBS | yes | | |
| BDS | Yes | | |
| Cardiac perusion | Yes | | |
| Anatomy | | Yes | |
| Bio-chemistry | | Yes | Yes |
| Hematology | | Yes | |
| Molecular Medicine | | Yes | |
| Histopathology | | Yes | |
| Community Medicine | | Yes | |
| Oral Pathology | | Yes | |
| Pathology | | | Yes |
| Dental Materials | | Yes | |
| Chemical Pathology | | Yes | |
| Prosthodontics | | Yes | |
| Medical Lab Technology | Yes | Yes | |
| Master of Public Health (MPH) | | Yes | |
| Nursing | Yes | | |
| Physiology | | | Yes |
| Pharamcology | | Yes | |
Programs Offered by NUMS
In addition to the above blog, you can also read the following related blogs as well;
For more information related to MDCAT you can also watch