Medical & Dental College Admission Test (MDCAT) is a test conducted in Pakistan each year for admission in MBBS and BDS degrees. MDCAT is a pre-requisite for admission in all medical and dental colleges both public and private sector in Pakistan
MBBS Admission Test (MDCAT 2020) is conducted by UHS Lahore. The date for the test is 18 October 2020 while UHS will conduct a the entry test across Punjab. The test is the same for the private as well as for public sector medical colleges.

Latest Changes
Registration starts from 21 September 2020.
Eligibility Criteria will be 60% while previously it was 70%.
UHS has increase the number of test centers.
Here are the changes in the Merit Formula.
40% Intermediate
50% in Entry Test
10% Matric
Test Negative Marking
Medical And Dental Colleges Admission Latest Updates is
The Admission Authority shall conduct annually on a date approved By PDMC Entry Test Council and as per standard approved by the board, A Single admission test which shall be a mandatory requirement for the students seeking admission Medical or dental colleges in Pakistan.
No Student shall be awarded a medical degree in Pakistan, Who has not passed the test Prior to Obtaining the admission.
The admission to medical or dental programs conducted by Public sector medical college shall be regulated as per the policy of the provisional government.
Criteria are 50% Fsc and 50% Entry Test.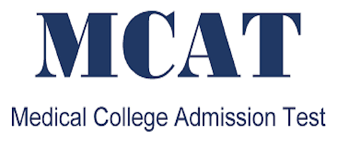 Mdcat Books are very important for preparation. Here is teh Best UHS MDCAT Books 2020.
Physics Punjab Text Book Board
Chemistry
English
Biology (Most Important Part)
PMDC ENTRY TEST
MDCAT all over Pakistan is conducted by the UHS. But private medical colleges can conduct separate admission tests. The marks distribution is shown here
200 Total MCQs
Passing Marks 120
80 MCQs Biology
60 MCQs from Chemistry
40 MCQs From English
For more information, please visit