In this guide, i will explain to you some of the admission guidelines and things you need to know before joining GIKI.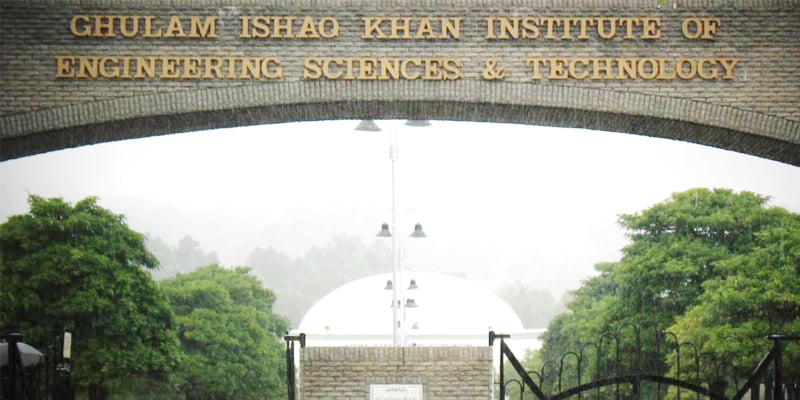 Why GIKI?

At GIKI, your will have access to all resources both academic and co-academic. There is no doubt that it is one of the most prestigious institutes of Pakistan and you will enjoy your time there and later on miss it. There should be no doubt in your mind about faculty, labs, environment, resources, dining system, hostels, student-faculty bond, academic resources and yes, the co-curricular activities at GIKI are incredible in parallel with academia.
Choice Of Technology

It's all up to your personal interest. For instance, if you are interested in Mechanical but you go for CS or CE just because someone told you , Mechanical Jobs are lesser compared to CS or CE, then I will say it is not a good decision because you are going to spend complete 04 years of your career and it will shape most part of your academic career. If you have no interest in a field, it MAY be hard for you to perform well in that later on.

Overall situation of Engineers Jobs in Pakistan is not that favorable but we hope it gets inline soon.
Yes, it is right. At GIKI some fields are excellent, some are good, and very few not good. I can't pinpoint mention them here. That may be discussed with and vary from person to person. Yes, no doubt, as per records and past experiences, Mechanical is considered at top, then comes EEE, CE and so on …

Some students asked me personally about competition at GIKI, I will say Yeah.
Academic environment is strict and you will have to work hard and perform well to ensure your presence at this Institute. Believe me, GIKI will provide you every possible help and resources and in return will ask you to perform and show results. That's a Good thing and you should not get afraid of this aspect. Its impact is wonderful and long lasting later in your career.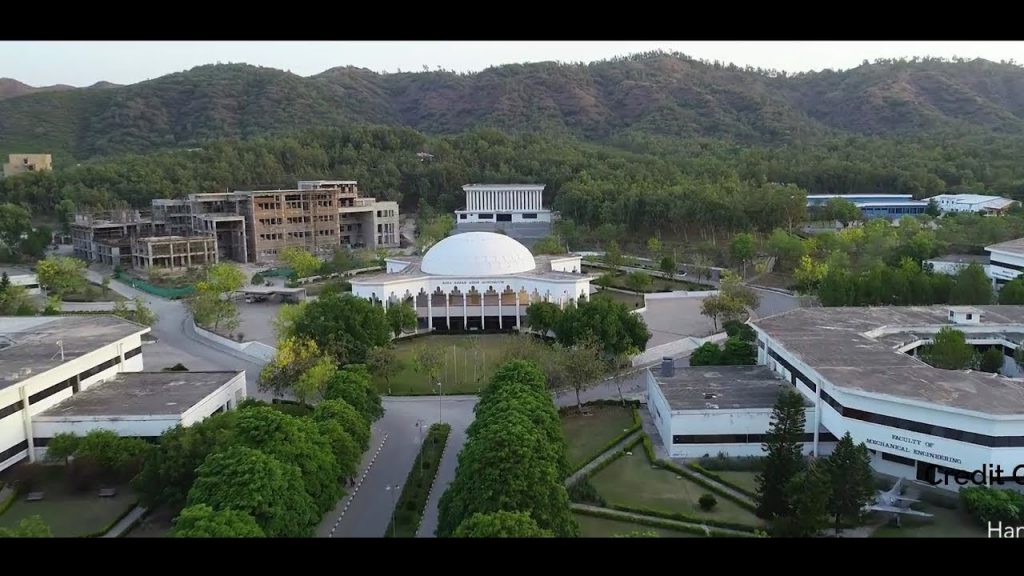 Scholarships/ Financial Aid/ Soft loans

All Scholarships/Financial Aid/Soft Loans are purely Need-Cum-Merit Basis. For some scholarships you need to apply at very start while registering for entry test. If your merit number is good, you are called for to appear before panel interview where you have to justify your need (preferably documented/ or un-document). If you are eligible, you will be informed about award of Scholarships/Financial Aid.

Even if you couldn't apply at this stage OR you are not awarded the Scholarship, there are some Scholarships/Financial Aids/Soft Loans for which you can apply in 2nd year and onwards. But be aware that those Scholarships/Financial Aid/Soft Loans will then be based on your 1st Year performance and your justified need and its award will continue (you will need to re-apply every year) provided your performance remains Good.

Soft Loans are provided by Ihsan Trust, Financial Aids are provided by GIKI Alumni Association and by GIKI itself as well. Check prospectus for details as this is what I remember in my case.

PS: I myself missed to apply for any scholarship at start unfortunately due to which I had to pay my first year fee myself. From Second Year onwards till end, I received Scholarships from GIK Alumni Association, FEF Scholarship, GIK Itself provided my soft loan and Ihsan Trust soft loan. (What I want to say that, you still have good chances to secure scholarship later on)
Scholarship may be fully funded, half or partial depending on your case and type of scholarship.
Change of Technology/Up-Gradation

As far I remember, once you have selected your choices at start of application, after result you are not able to change your preferences even if your merit number is good.

Upgradation to upper technology is possible after your 1st year of study at GIKI. But remember, that is based on your performance in 1st year, and availability of vacant seat in upper technology.

Upgradation process is rare and very few students avail it because of limited available seats and that too based on your excellent academic performance. So, please don't base your decision to take admission at GIKI with this option in your mind.
(Please contact and confirm GIKI Admin whether they have made any changes in rule regarding change of technology/upgradation process)
Waiting Candidates

All you need to do is wait for display of subsequent merit lists. There may be display of multiple merit lists where some or many waiting candidates be placed or it is also possible that no merit list is displayed for waiting students and they are assumed rejected. All this depends on candidates' choice taking/not-taking admission after they get offer and on this basis merit keeps going down.
Keep taking info from GIKI Admin regarding merit lists regularly to update yourself.
Best of Luck and Welcome to GIKI World!
This blog post was originally written by Fawad Khan, Mechanical Graduate, GIKI- Class of 2017. We've edited the blog post a little bit for Search Engine Optimization Purposes.
If you want to get a good idea of the campus head over to the official GIKI website.
For information related to entry test preparations for GIKI head over to PrepareHOW Entry Test Preparation Website.
Other blogs about GIKI
GIKI Offered Programs And Application Procedure