The University of Health Sciences (UHS) is an internationally recognized research university with 87 colleges and institutes affiliated and around 70,363 undergraduate and 5,622 postgraduate students registered with it.
The University was established in Lahore in 2002 with a mission to bring quality medical education and research. Nearly all the public and private medical and dental colleges of the Punjab are affiliated with UHS.
In this article you will find the syllabus for MDCAT 2020 as the new syllabus is uploaded here.
You can also view information about the UHS merit list and entry test over here.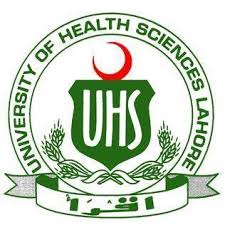 UHS MDCAT SYLLABUS
The MDCAT would be conducted by the University of Health Sciences in August or September 2020. MDCAT has a 50% weightage in the aggregate marks for admission in MBBS.
MDCAT ENTRY TEST PAPER PATTERN
The test pattern for MDCAT is given here. This is a Multiple Choice Question-Based Paper where the total number of Questions is 220 and each question carries Equal 5 Marks.
In Case of the wrong answer, 6 marks will be deducted. If you gave the correct answer 5 marks will be awarded.
A total of 180 minutes are allocated for the entry test MDCAT paper.
The subjects in the syllabus include:
Biology
Chemistry
Physics
English
UHS REGISTRATION 2020
MDCAT Registration will be open in September 2020.
MDCAT Registration will be open in August 2020.
Guidelines will be uploaded. You should keep visiting for the latest MDCAT 2020 news and updates.
MDCAT is the ultimate test for 150 medical colleges in Pakistan.
For further information visit.
.