This blog will provide the PDF links of ECAT Past papers. All the past papers of ECAT are authentic. For more information read the whole blog.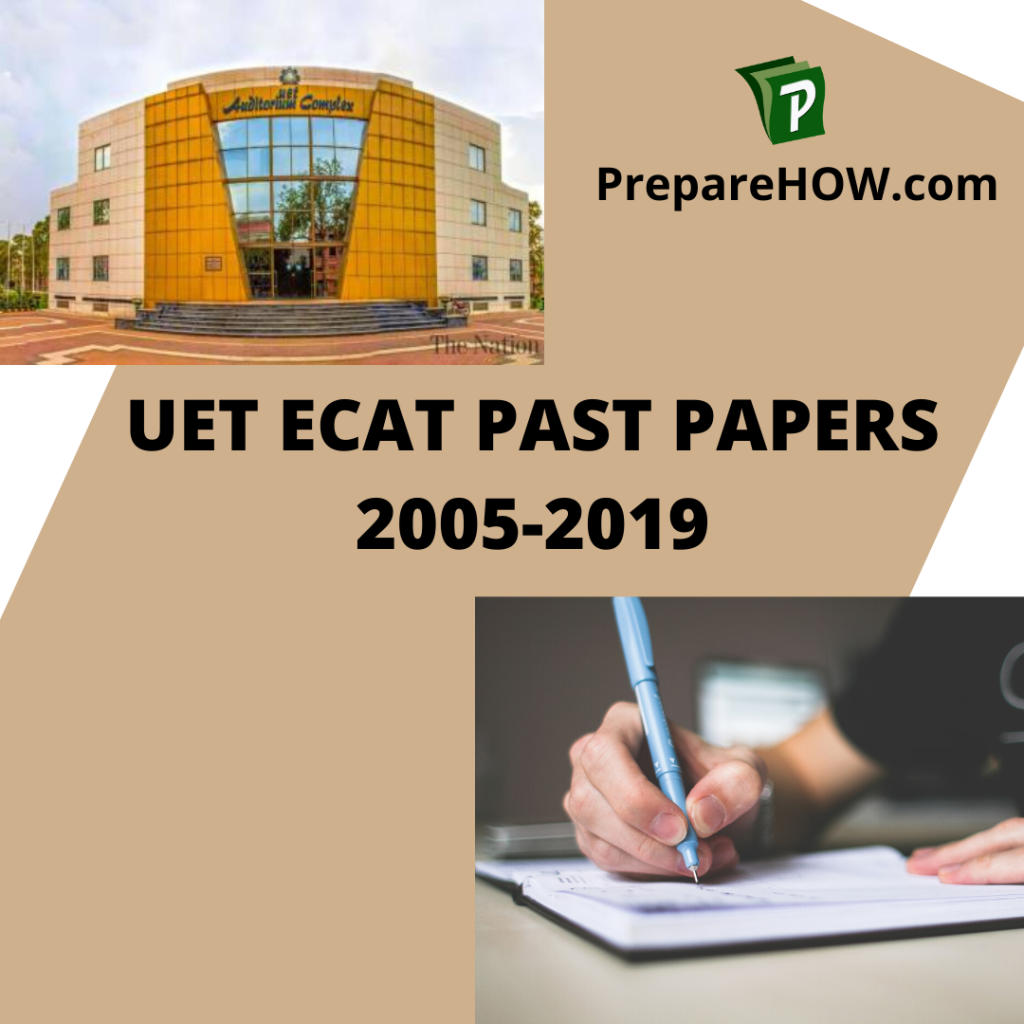 Before moving on towards the links of UET ECAT past papers. I would like to give the slight information about ECAT so that the students who are not aware of the ECAT , can understand the blog easily.
ECAT:
ECAT is a mandatory entry test that UET conducts every year. Students who wish to take admission in Engineering programs have to pass ECAT. ECAT is a key to secure admission in Engineering programs
ECAT Test Pattern 2020:
Physics : 30 MCQs
Mathematics : 30 MCQs
Chemistry : 30 MCQs
English : 10 MCQs
Each MCQ carries 4 marks
In the case of wrong answer : -1 ( -1 ,- 4 )
If a student gives the wrong answer the total deduction will be = 5 marks
Total ECAT marks = 400
Students are advised to attempt the ECAT carefuly.
ECAT Past Papers:
ECAT past exams are shared with an aim to help students in the entry test preparation. There are numerous advantages of past papers. Some of them are mentioned below:
Past papers help students in knowing the test pattern
Past papers help students in improving the management skills
Solving Past papers help in improving the time management skills
Solving past papers gives you a complete overview of the paper
Past papers give you an overview of types of question that will be asked in the papers
Solving past papers again and again help in boosting the confidence of students.
PDF links of ECAT past papers are mentioned below. Click on the link to view the past paper.
I hope these past papers will provide assistance to the students who wish to pas ECAT with good score.
In addition to the above blog, You can also read the blogs mentioned below:
For Entry test preparation you can take assistance of PrepareHOW app.
Note : If you any queries related to the entry test preparation please visit our website . or Downdload our app.