Candidates who wish to join Pakistan Navy cadet course can take assistance of this blog. This blog will provide all the relevant information related to Pakistan Navy admissions 2020. For more information please keep reading the blog.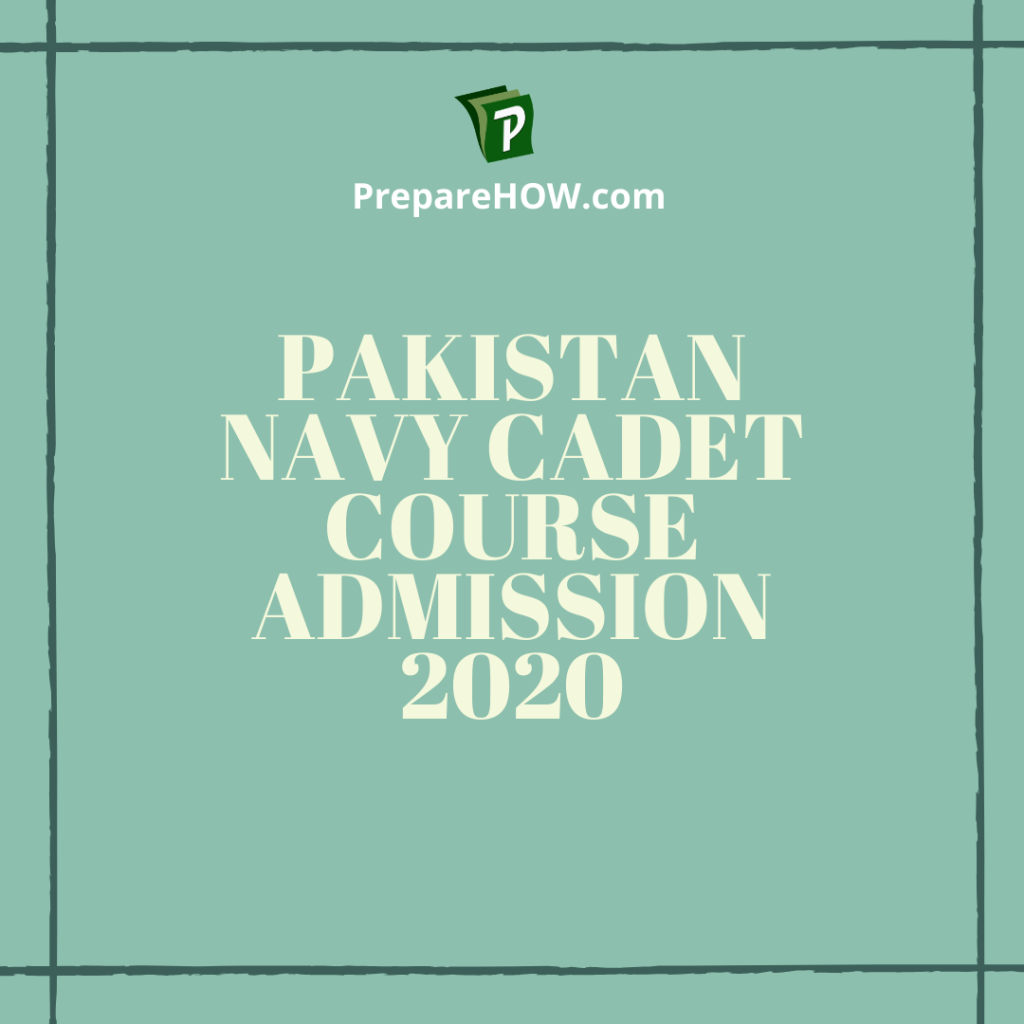 PN Cadet Course for Permanent Commission Term 2020-B registration schedule has been announced by Pakistan NAVY.
Registrations are open from 17th May to 31st May 2020
Who can apply:
Candidates (Males ) having intermediate/O-Levels/A levels are eligible to apply for Pakistan Navy Cadet course for permanent commission .
Female  candidates  are not eligible to apply for PN Cadet term 2020.
Eligibility Criteria for PN Cadet course:
Matric / F.SC or O/A level with minimum 60% marks in any of the following subjects is require for the PN cadet term 2020:
Physics, Mathematics, and Chemistry.
Physics, Maths, and Statistics.
Physics, Maths, and Computer Science.
Canididates who have passed O/A levels are required to submit equivalency certificate
Students who are waiting for the result of Intermediate can also apply for the Pakistan Navy cadet course on the basis of hope certificate .
But minimum 65 % maks is required in Fsc Part 1
Other requirements:
Male Citizens of Pakistan (Un- married)
Height: 5 feet 4-inch minimum
Age range =  16/1/2 – 21 years for civilian candidates
Age range =  17 to 23 years ( armed forces only)
PN Cadet course entry test:
Entry test will be based on the following subjects:
Intelligence Test
Academic Test (English, Maths, Physics & General Knowledge)
In addition to the above blog, You can also read the blogs mentioned below:
How to register:
In addition to the above blog, You can also read the blogs mentioned below:
For Entry test preparation you can take assistance of PrepareHOW app.
Note : If you any queries related to the entry test preparation please visit our website . or Downdload our app.