Today in this blog you will get to know that you can become a PILOT in PAF. The information shared here is merely for the assistance purpose. For more information please read the whole blog.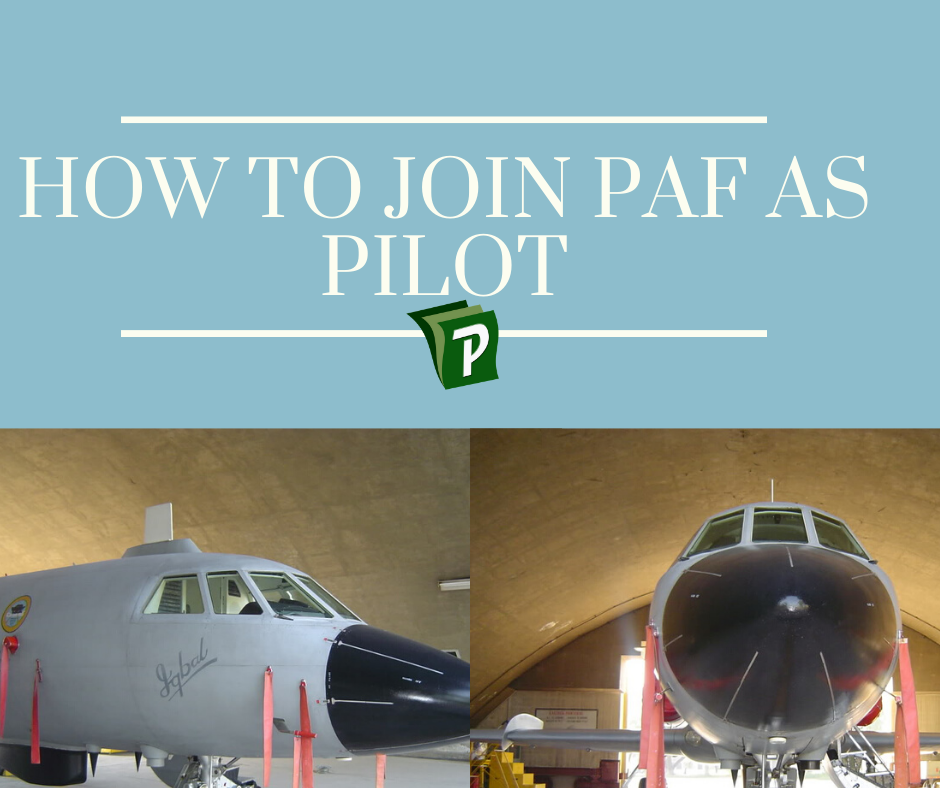 Eligibility Criteria:
Candidates applying for this course in Pakistan army need to follow the eligibility criteria mentioned below, Otherwise they will be considered ineligible for this course.
Nationality : Pakistani citizen ( Only Pakistani citizen are eligible to apply)
Gender : Male/ female ( Both male and female are eligible to apply)
Marital status : Un-married (Only un-married candidates are eligible to apply)
Age : 16-22 ( Candidates with age less than 16 or more than 22 are not eligible to apply)
Height = 163 cm (For both male and female)
Training : 3years in PAF academy that will grant the degree of BS Aviation and management from Air University (After completing the course)
Type of commission: For male( Permanent commission PC
For female ( Short service commission)
Education:
Candidates who have score 60% in FSc ( Pre- engineering, pre-medical , Computer-sciences) are eligible to apply for PAF pilot course.
Students who have completed A-level with biology , mathematics and physics are also eligible to apply for the course.
Application Process:
The very first is registration. You have to register for this PAF pilot course at PAF Website
Fill in the online form with your details.
You will receive your online slip after it.
Please provide authentic information so that you do receive the mail at a right time.
Selection process of PAF:
Intelligence/Academic test will be conducted
Medical test and an interview is mandatory
Special psychologist test is conducted of the shortlisted candidates
AHQ selection board also conduct a special interview
Final medical test will be conducted
In addition to the above blog, You can also read the blogs mentioned below:
For Entry test preparation you can take assistance of PrepareHOW app.
Note : If you any queries related to the entry test preparation please visit our website . or Downdload our app.