NUST Entry Test which is also most commonly known as NET is the admission test taken 3 times every year by the National University of Science And Technology. NUST is one of the most prestigious universities of Pakistan and admission in NUST is highly sought after by many students.
A Guide to the NUST Entry Test
The test is conducted three times a year:
NET-1 (December)
NET-2 (March – April)
NET-3 (June – July)
The test is also held in three different cities and the most important thing to note is that the test held in Islamabad is a computer based test. The computer based test has 5 different portions whose weightage is given alongside:
Mathematics (40 %)
Physics (30 %)
Chemistry (15 %)
English (10 %)
Intelligence (5 %)
The NUST entry test has total 200 questions in total of which 80 are Mathematics related, 60 Physics, 30 Chemistry, 20 English and 10 related to Intelligence. The test is itself 3 hours long and there is no negative marking involved and each question is equal to 1 mark.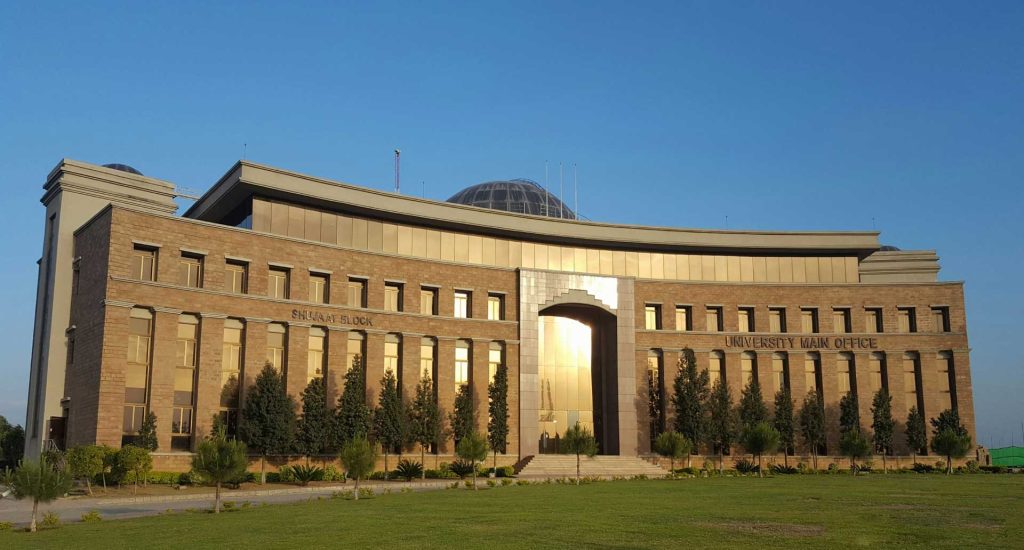 Tips And Tricks:
Give the Nust Entry Test 2 times at least
The NET is very different from other admission tests. Hence to understand the test and ensure maximum score in it, it is advised to give the test at least 2 times i.e (any two or more of NET-1,NET-2, NET-3) as well as the fact that the maximum score is considered.
First and foremost the most important thing about preparing for any entry test is practice. Practicing past papers is very beneficial as they help in implementation of concepts learnt whilst also giving an idea about the difficulty of the questions asked. To order NUST Past Papers Book for PKR: 2000, WhatsApp @ 03313331920.
Time management is very important for Nust entry test as the number of questions is 200 while the time given for the exam is 3 hours. This gives less time to attempt the questions as the Mathematics and Physics sections take a lot of time to be solved and options have to be selected as well.
Hence it is advised to divide the time for different sections and attempt the questions in that time period for efficiency.
Prepare syllabus specific topics
Work smart, not hard. How many times have you heard this thing? But it applies here as well considering the syllabus and weight-age for Nust entry test is uploaded on the Nust website. Focusing on the topics in the syllabus will help you save precious time and focus your efforts on the important things.
Stay relaxed and keep calm
This is very important. You should remain calm and remain focused on the exam during the exam. If you encounter any difficult question during the paper, just mark it by clicking on it and solving it later, thus wasting less time and moving on to the next question.
Practice for the Nust entry test can also be done online as there are many websites offering NET past papers and sample papers as well. You can also visit PrepareHOW Entry Test Preparation Website or PrepareHOW NUST Entry Test App to prepare for the test by giving mock papers and are provided other preparation tools as well.
Familiarize yourself with the Computer Based Test software
The computer based test software needs to be understood so that you do not face any problem on the exam day. A sample NET paper is available on the NUST website in which the software can be used and understood.
Since in the Nust Entry Test there is no negative marking so it is advised to attempt all questions even if you may not know the answer. Luck may run in your favor and the answer may be right since there is no consequence of losing marks.

NUST Entry Test NET Schedule for 2020-2021 Admission
Remember that the schedule below is not being followed by NUST due to COVID-19. The test has been delayed and we will update this page as soon as NUST update their website.
| | | | |
| --- | --- | --- | --- |
| NET 2021 | Online Registration | Test in Islamabad | Test in Karachi and Quetta |
| Series 1 (NET-1) | 25 Oct – 25 Nov 2020 | 28 Nov 2020 onwards | NO Test |
| Series 2 (NET-2) | 31 Jan – 1 Mar 2021 | 06 Mar 2021 onwards | 13 Mar 2021 onwards (Tentatively) |
| Series 3 (NET-3) | 9 May – 19 Jun 2021 | 26 Jun 2021 onwards | 10 Jul 2021 onwards (Tentatively) |
NUST Entry Test 2020-2021 Schedule in Islamabad, Karachi and Quetta
| | |
| --- | --- |
| Morning | 0900-1200 hrs |
| Afternoon | 1400-1700 hrs |
NUST Entry Test Timings
Conclusion
After reading the above mentioned tips I hope you would have a good idea of how and what to do regarding preparation and studying for the Nust entry test. Furthermore I would like to add that you should give maximum effort on your part and put your faith in God.
If you would like some further information regarding Nust Entry Test, you may find that in the links provided below:
You can also read my other blog :
For more information you can also visit and download the app for entry test preparation: