NUMS Entry Test is an entry test held once every year for admission in medical universities offering MBBS/BDS like AMC (Army Medical College) and other as listed below. NUMS Entry Test is held by NUMS (National University of Medical Sciences) which is located in Rawalpindi. NUMS Entry Test is also affiliated with NTS who organize the test.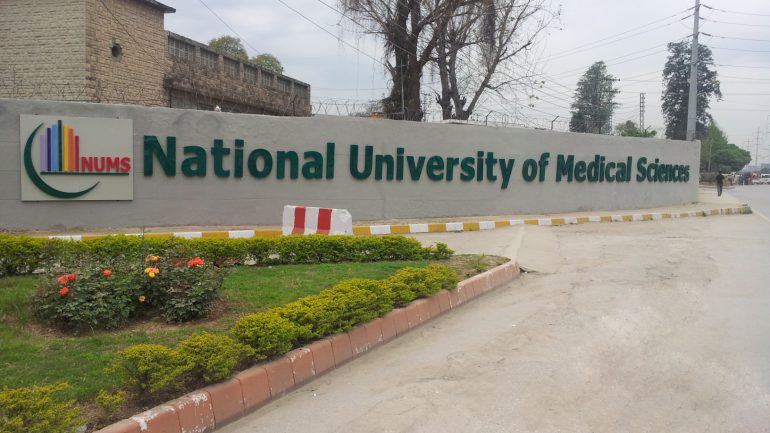 A Guide To NUMS Entry Test 2020
NUMS Entry Test is going to be held on 11th October 2020 which has been confirmed by NUMS. The announcement and advertisement of the test will no doubt come soon which will provide us with all the necessary information.
The online registration for the test will start from 28th August 2020 and end on 11th September 2020 so make sure to apply as soon as possible if you havent already.
The format of this year's exam is confirmed to be the exact same as last year's NUMS entry test. It will be a paper based exam which is held simultaneously among different cities across Pakistan in one time. There are no extra dates for the exam, it is only held once.
The exam has 4 different portions which are mentioned down below along with their respective weight-age in the exam:
Biology (40 %) = 80 questions
Chemistry (30 %) = 60 questions
Physics (20 %) = 40 questions
English (10 %) = 20 questions
The test is expected to be 2 hours and 30 minutes long and will have no negative marking which is same as last year's. The number of questions in the test will be 200. Nums Entry Test will have questions which are equal to one mark only.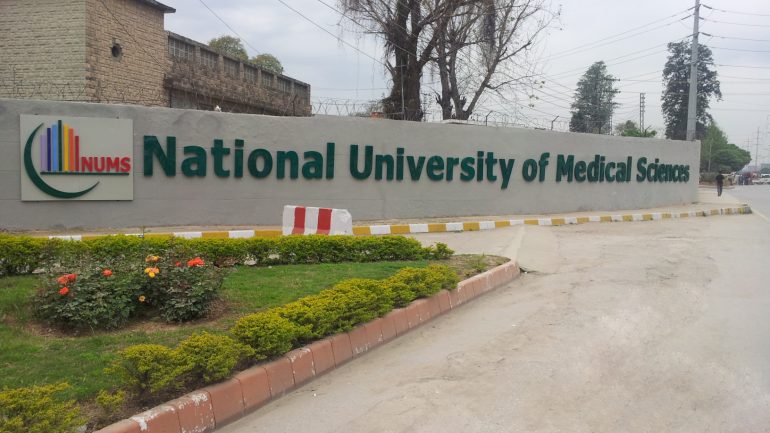 TIPS AND TRICKS
Past papers are very important for every entry test preparation but for NUMS, it is especially important as many questions from previous years are repeated and past papers are the best way to apply learnt concepts from the textbook and also give a general idea of the difficulty and type of questions asked.
You can also visit PrepareHOW or download the PrepareHOW app for past papers practice and availability.
Time management is very important for NUMS entry test as the number of questions is 200 while the time given for the exam is 2 hours and 30 minutes. Most questions in the Biology section require careful thinking while the Chemistry and Physics questions require thorough concepts revision so time management has to be done carefully.
Prepare syllabus specific topics
Since there are many chapters and topics in the course, care should be given to what topics are mentioned in the syllabus as studying for topics which are not included in the syllabus will be a waste of important time and energy.
As the syllabus for NUMS Entry Test has not been formally announced by NUMS as of yet, you can take for reference last year's syllabus and prepare with that in mind until the syllabus for this year is given.
Stay relaxed and keep calm
This is very important. You should remain calm and remain focused on the exam during the exam. If you encounter any difficult question during the paper, just mark it by a pencil and solve it later, thus wasting less time and moving on to the next question.
However you should save enough time in the end to review the paper.
Practice for NUMS Entry Test can also be done online as there are many websites offering past papers and sample papers as well. You can also visit PrepareHOW Entry Test Preparation Website to prepare for the test by giving mock papers and are provided other preparation tools as well.
Since in NUMS entry test, there will be no negative marking so it is advised to attempt all questions even if you may not know the answer. Luck may run in your favor and the answer may be right since there is no consequence of losing marks. You should also leave enough time to review the exam in the end and try to solve every question.
(Attached is last year's advertisement for reference, this year's will come later)
Conclusion
After reading the above mentioned tips I hope you would have a good idea of how and what to do regarding preparation and studying for NUMS Entry Test. Furthermore I would like to add that you should give maximum effort on your part and put your faith in God.
Make sure to stay tuned for updates, visit NUMS site
You can also visit PrepareHOW for updates regarding NUMS Entry Test
You can also download the PrepareHOW app for preparation of NUMS test
You can also visit the PrepareHOW Facebook page to learn the latest news.