Open merit list OF UHS:
Open merit list of UHS can be defined as the merit list that is made on the basis of marks and aggregate. Following list will provide you with the names of the candidates that have been selected.
Merit list of UHS and all the authentic information related to the institutes affiliated with UHS is given below: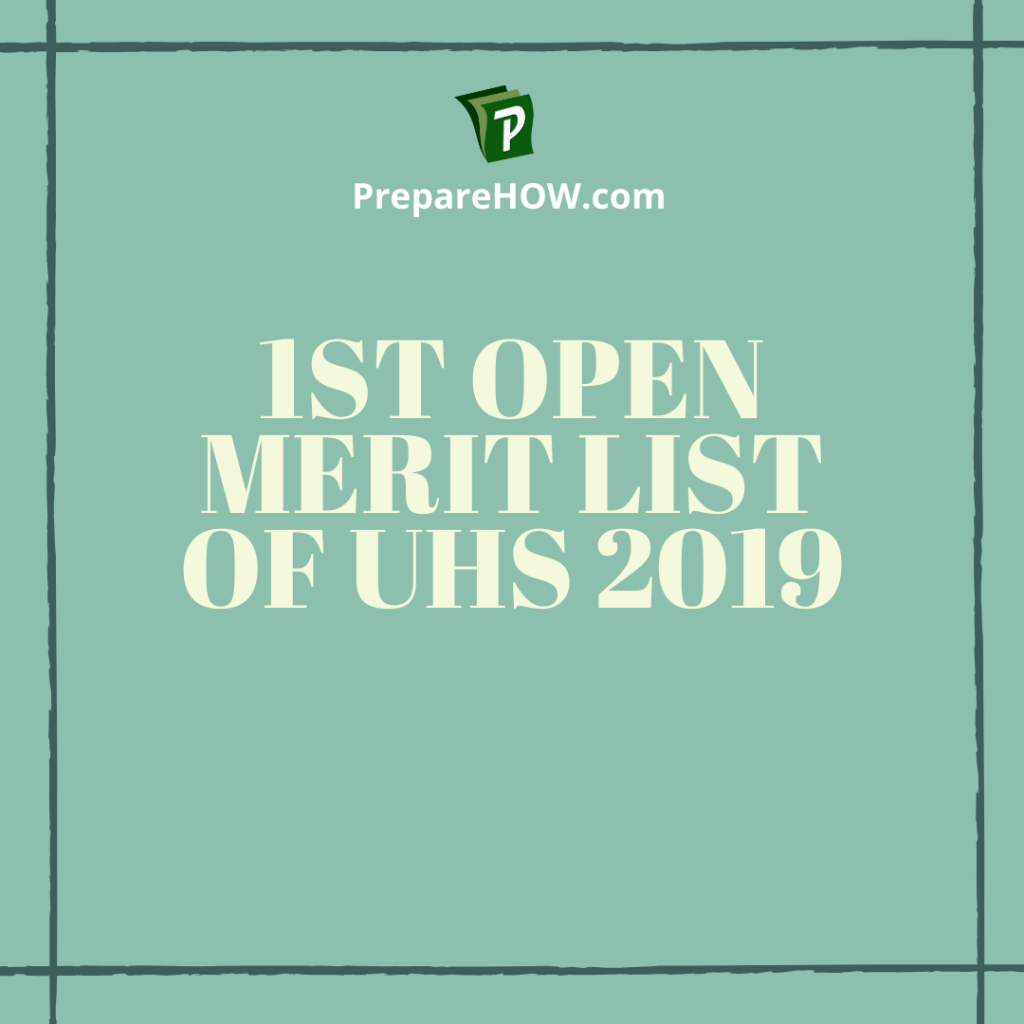 King Edward Medical Institutes is categorized among one of the best Medical Insitutes of Pakistan. It is also located in Lahore, Punjab.
Allama Iqbal Medical College is famously known because of its high quality education. It is also regarded as one of the top medical colleges of Pakistan
Services Institute of medical sciences is one of the public medicine institutes located in Lahore.
Fatima Jinnah Medical University is a women medical institute that is located in Lahore, Punjab.
Sheikh khalifa bin zayed Al-nahyan medical college Lahore:
A public institute of medical and denstistry. It is located in Lahore
Army medical College is one of the top medical collages of Pakistan. Many no of seats are reserved for cadets
Nistar Medical College is a public sector institute. It is located in Multan.
RMC stands for Rawalpindi Medical College. As name inicates it is located in Rawalpindi.
Quaid e Azam Medical bahawalpur is a medical institute which provides quality Education to it's students
Gujranwala medical College is a constituent College of UHS .
Faisalabad Medical University is located in Faislabad. It was established in 1973
A public medical institute , located in Sargodha
A public school of medicine, located in Sahiwal.
Nawaz Sharif Medical College Gujrat:
Nawaz Sharif medical College is located in Gujrat. It offers MBBS degree in affiliation with UHS .
Sheikh Zayed medical college RYK:
A public Institute of medicine and dentistry that is located in Lahore.
DG Khan medical college DG Khan:
A public institute of medicine , located in Dera Ghazi Khan
DDC Lahore can be defined as Defence Degree college for women
Nishtar Institute of dentistry is located in Multan.
In addition to the above blog, You can also read the blogs mentioned below:
For more information also visit
For Entry test preparation you can take assistance of Entry test Preparation App.