Today in this blog, you will come to know about all the HEC Recognized universities in Pakistan. Please keep in mind that it is possible that blog oh HEC recognized Universities in Pakistan is missing the name of some university which is HEC recognized . Every university mentioned below is HEC recognized for sure and no preference is given to any university by the PrepareHOW.com. For More information please keep reading the blog.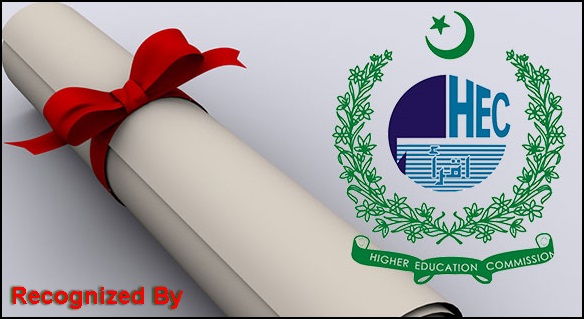 Public Sector HEC Recognized Universities
All the HEC Recognized universities that are in Public sector are mentioned below
Federal Territory :
COMSATS institute of Information and technology
Bahria University Islamabad
National University of modern languages Islamabad
Air University , Islamabad
Virtual University of Pakistan , Islamabad
Institute of space and technology , Islamabad
National Textile University NTU, Islamabad
Karakoram International University, Gilgit Baltistan
National College of Arts , Lahore
Punjab
University of engineering and technology, Lahore
University of Punjab , Lahore
Lahore College of Women University, Lahore
University of Veterinary & Animal Sciences, Lahore
University of Education Lahore
Bahauddin Zakarai University, Multan
UET Taxila
Islamia University Bahawalpur
Agriculture University Faisalabad
University of Gujrat, Gujrat
University of Sargodha, Sargodha
Government College University, Faisalabad
Sindh:
University of Sindh, Jamshoro
Mehran University of Engineering & Technology, Jamshoro
Quaid-i-Awan University of Engineering & Technology, Nawabshah
Shah Abdul Latif University, Khairpur
Shaheed Benazir Bhutto University, Shaheed Benazirabad
The Sukkur IBA University
Khyber-Pakhtunkhwa
UET Peshawar
Shaheed Benazir Bhutto University, Sheringal, District Dir (Upper)
​University of Swat
​Kohat University of Sciencce & Technology (KUST), Kohat
Balochistan:
University of Turbat
National University of Science & Technology (NUST), Islamabad
Sardar Bahadur Khan Wome University, Quetta
Private Sector Universities in Pakistan:
University of Lahore, Lahore
Preston University, Kohat
SZABIST, Karachi
ISRA University, Hyderabad
IQRA University, Karachi
National University of Computer and Emerging Sciences, Islamabad (FAST)
Abasyn University, Peshawar
National College of Business Administration & Economics, Lahore
Hamdard University, Karachi
Qurtuba University of Science and Information Technology, Dera Ismail Khan
The Riphah International University, Rawalpindi
University of Management & Technology, Lahore
Al-Hamd Islamic University, Quetta
Aga Khan University, Karachi
Greenwich University, Karachi
Foundation University, Islamabad
Iqra National University, Peshawar
Aga Khan University, Karachi
In addition to the above blog, You can also read the blogs mentioned below:
For more information also visit
For Entry test preparation you can take assistance of Entry test Preparation App.