In this blog we will be talking about how to join Pak Army as Officer and will be providing all the valuable information you need if you want to apply there. There are different ways to join Pak army and different programs that you can apply for as well but in this blog we will be focusing on Pak Army 146 PMA Long Course only.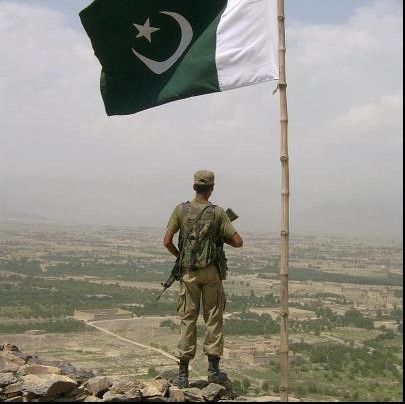 JOIN PAK ARMY – DIFFERENT WAYS
There are quite a lot of ways to recruit in Pak Army and we will be looking at them in summarizing style and will be listing them down below.
1) Join As Medical Cadet
2) Join As Technical Cadet 
3) Join As Officer through 146 PMA Course (We will be discussing this one i.e how to join Pak Army as officer)
4) Join In AFNS General Nursing (Only for females)
5) Join As Soldier
For added details and in depth information about all of these programs, you can click on the links where all these blogs have been uploaded on PrepareHOW.
Join Pak Army As Officer
To join Pak Army as Officer, it means that you are recruiting in the army and will be joining it as an officer and will later rise through the ranks depending on your performance to higher posts. It should be mentioned that there are different levels and ages to apply for separate graduates. They are explained below:
| Age | Level |
| --- | --- |
| 17-22 years | Intermediate |
| 17-23 years | Graduates (2 years)(Serving PN/PAF) |
| 17-24 years | Graduates (4 years) |
| 17-25 years | Serving Army Soldiers |
To join Pak Army as officer, the candidate must be minimum 17 years of age, unmarried and be a Pakistani citizen only and academically should have minimum 60% marks in FA/FSc or equivalent.
The tests that are taken are stated in order:
Written test (Computer based test with simple MCQ's and basic course knowledge of F.Sc/A Levels – English, Maths, Pakistan Studies, Islamiat, General Knowledge)
Physical test (1.6 km run in 8 mins, 15 push-ups in 2 mins, 20 sit-ups in 2 mins, 3 pull-ups in 2 mins, ditch crossing jump)
Medical test (Medical examination test)
Interview (You are called up for interview by GHQ selection board after passing all the previous tests and if selected, you are offered to join Pak Army as Officer)
After that, there will be a training period of 2 years at PMA (Pakistan Military Academy) after which you will have the option to join Pak Army as Officer which will set up your career.
How To Apply
To register and apply to join Pak Army as officer, you will visit JoinPakArmy and apply with information upon which you will receive test date and will undergo the tests.
The registration dates are usually between April till May whilst the test dates are usually May till July. The documents required for application are the usual ones i.e Attested ID Card and Academic results copies along with the original documents.
(Attached down below is the advertisement to join Pak Army as officer which is for the year 2020)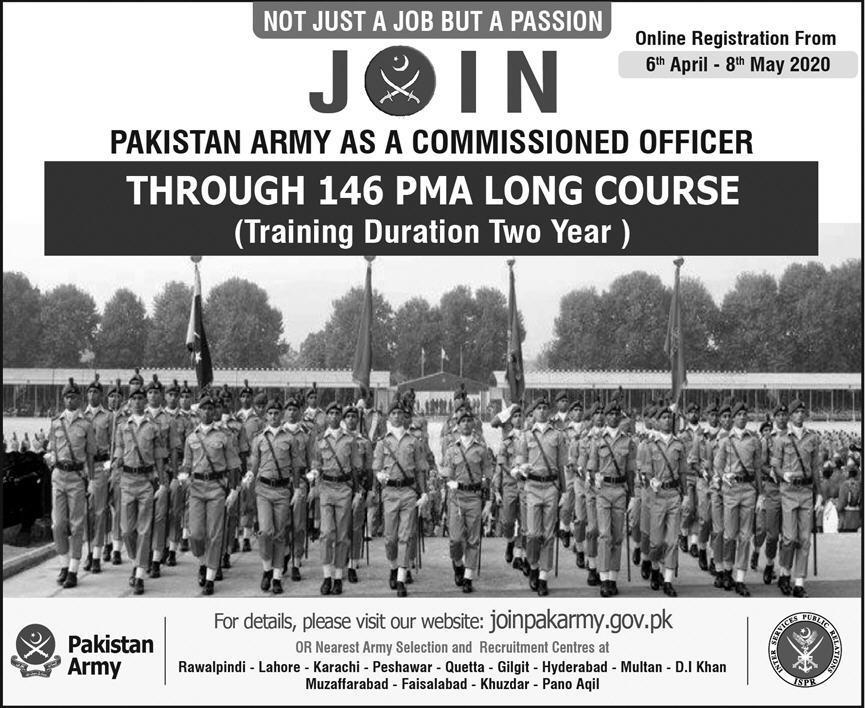 Conclusion
I hope you have fully understood all the information provided about how to join Pak Army as officer along with eligibility criteria, registration etc. You can also read my blog about JOIN PAK ARMY – 5 IMPORTANT THINGS YOU NEED TO KNOW in which all the army programs are listed as well.
All the detailed information you need to know about the separate programs to apply for will be at the PrepareHOW site.
You can also visit JoinPakArmy for added program and test information as well and you will be applying from there as well.For Entry test preparation you can take assistance of PrepareHOW app.
Note : If you any queries related to the entry test preparation please visit our website . or Download our app.