If you are confused about ETEA test format or its eligibility criteria then this blog will provide you assistance in getting all the relevant and authentic information related to your ETEA queries. For more information please continue reading the blog.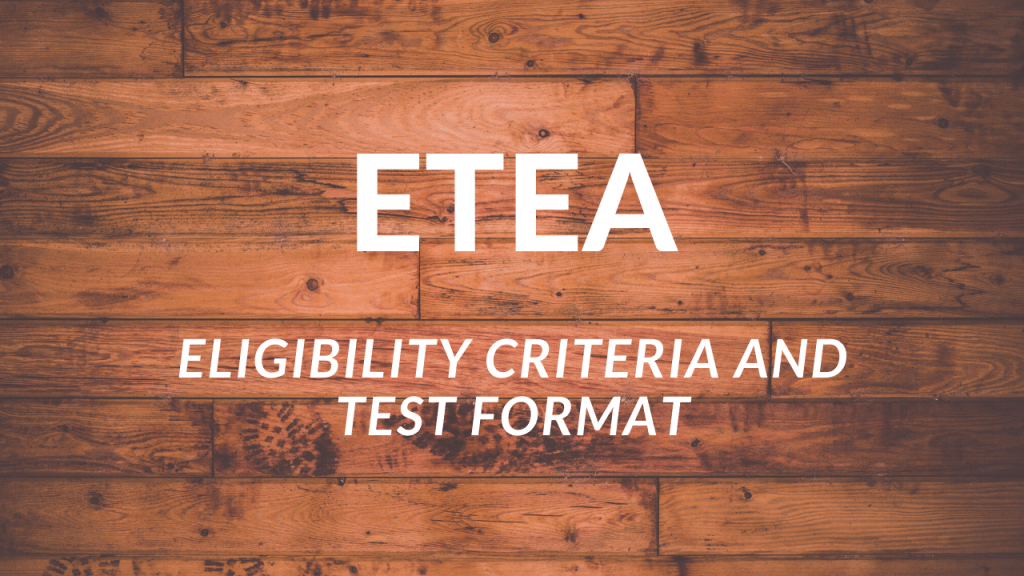 ETEA
ETEA stands for 'Educational Testing and Evaluation Agency' , ETEA can be defined as the educational unit that was established in 1998 by the government of KPK. ETEA Entry Test is conducted once every year by ETEA which is an organization that holds and conducts entry tests for both medical and engineering universities which are present in the province of KPK (Khyber Pakhtoon Khwa).
If you are a student who wishes to get admission in the public sector medical or engineering institutes of KPK then you have to go through KPK ETEA entrance test.

A Guide To ETEA
ETEA MDCAT 2023 is to be conducted by KMU through ETEA for KPK Public & Private Medical & Dental Colleges on Sunday 9th September 2023, at 11:00 am whereas the date for ETEA's entry exam for Engineering has not been confirmed yet. However, there is nothing to be worried about, we'll keep you updated throughout the whole process!
The format of this year's exam is confirmed to be the exact same as last year's ETEA entry test. It will be a paper based exam which is held simultaneously among different cities across KPK in one time. There are no extra dates for the exam, it is only held once.
The test is based on the courses of FSc and A-levels and it includes the following subjects:
Physics
Chemistry
Mathematics (for General Engineering students)
Computer Science (for Computer Engineering students)
Biology (for students applying for ETEA MDCAT)
English
Logical Reasoning (for students applying for ETEA MDCAT)
ETEA entry test is expected to be 3 hours long. It will have no negative marking (for ETEA MDCAT) and the total number of questions in the test will be 200. Also, to apply for UET Peshawar, ETEA is a must requirement.
NUMS Entry Test will have questions which are equal to one mark only.
There is one thing that you need to keep in mind is that ETEA is a extremely competitive and challenging test ,thus, hard work is a key to success!
Eligibility
Minimum of 60% of total marks is compulsory to appear in ETEA test. Students can use the combination of Physics, Chemistry / Computer and Mathematics / Biology can appear in this entrance test (ETEA).
Students from Federal Board and A-Levels are also eligible to take this test. If you have the Domicile of KPK, Azad Kashmir and Northern Area then you can apply for ETEA.
Test Format:
The test consists of 200 MCQ's designed from the FSc syllabus. The negative marking is also an option in their test. For every correct answer you get 4 marks. But if your answer is wrong then 1 marks will be deducted.
For medical admission test:
Subject
No. of MCQ's
Physics
54
Chemistry
54
Biology
68
English
18
Logical
Reasoning
6
For Computer Engineering test:
| | |
| --- | --- |
| Subjects | No. of MCQ's |
| Physics | 60 |
| Chemistry | 60 |
| Computer Science | 60 |
| English | 20 |
For General Engineering Test:
| | |
| --- | --- |
| Subjects | No. of MCQ's |
| Physics | 60 |
| Chemistry | 60 |
| Mathematics | 60 |
| English | 20 |
How to calculate for ETEA :
ETEA medical test has negative marking. Every correct answer will result in 4 marks whereas every wrong answer will result in deduction of -1 marks.
If for instance you give 90 correct answers, 50 wrong answers and leave 60 blanks ( no answer) then he/she would receive the following result :
= 90 x 4 + 50 x (-1) + 60 x (0)
= 360 – 50 + 0
= 310.
Total ETEA Test marks are 800, so he/she would end up receiving 310/800 marks.
ETEA Aggregate:
If you have secured good marks in ETEA then the next step is to calculate your aggregate to find out your chances of getting the admission.
ETEA aggregate is on the whole a percentage ,based on following three: Matric marks, F.Sc marks and ETEA marks.
For Medical Students :
According to KMU ( Khyber medical university ) , the merit is calculated by the following method:
Examination
Accounted
Percentage
SSC (Matric)
10%
FSc
40%
ETEA
50%
For Example:
If Student has held: 920/1100 in SSC (Matric), 900/1100 in F.Sc, and 500/800 in ETEA, then they can
calculate the aggregate by the aggregate formula:
Aggregate = a + b + c
a = (920/1100)×10 = 8.18
b = (900/1100)×40 = 32.72
c = (500/800) ×50 = 31.25
Aggregate = a + b + c = 72.15
Same formula mentioned above can be used for for the General Engineering students as well as Computer Engineering students. For more information related to calculations, please visit ETEA aggregate calculator
ETEA Test Instructions & Guidelines
According to the official website, the following are the general test instructions and guidelines to follow after applying for ETEA:
All Candidates are advised to bring the following on the day of the test :

Admit Card (ID Number) provided by the respective Institutions/ETEA.
Thin-Tip Black Marker (Sketch Line Marker) to fill in the answer sheet.
Clip Board to hold the Answer Sheet.

Roll Number of the candidate, Name and Test Form/Paper (Paper Version A, B, C or D) is already filled on Answer Sheet.
Candidates are advised to take proper care of the Answer Sheet. It should not be bent, folded or ripped, scratched etc. at any place.
Total questions are:

For Engineering Entrance Test: 200; all compulsory & carry equal marks (with Negative marking); Duration: 3 hours
For Other Recruitment Tests: 100; all compulsory & carry equal marks (with/without negative marking); Duration: 1.5 hours

During the test, test managers will not answer any query. Understanding the paper is also a part of the test
More than one mark on the same answer will be considered as 'incorrect'.
Be sure before you mark an answer because once you do that, it cannot be changed.
Do not use any type of eraser or any covering fluids. Any attempts to erase a mark can result in damaging the sheet. Resultantly, it will not be possible to mark it correctly.
Use the rough work sheet given at the end of question paper for rough work. Do not detach that sheet from the question paper.
Do not write at the back of the answer sheet.
Do not tear off any page of the test paper; ETEA will examine each test paper.
The Prohibitions of ETEA Exam
The following are the prohibitions implemented by ETEA while attending its examination:
1) Prohibition Of Mobile Phones In The Test Centers
Mobile phones are strictly prohibited in the tests centers.
Before entering into the test centers, all candidates must ensure that they have left their mobile phone outside the test center.
If a mobile phone is found with the candidate, following actions shall be initiated against him;

The paper will be declared as 'cancelled' on the spot.
The candidate will be blacklisted for at least one year for appearing in any forthcoming tests of ETEA.
The Mobile Phone will be confiscated and it will become the property of ETEA. ETEA will dispose such mobiles off in accordance with the 'disposal of public goods' under the Khyber Pakhtunkhwa Public Procurement of Good, Works and Services Rules, 2014.
No plea to return the mobile, compensation etc. whatsoever will be entertained by ETEA, in any case.
If found necessary, FIR will be registered against such candidate on account of use of unfair-means and Breach of Secrecy/Leakage of classified information/question papers.
Any other action deemed appropriate by the management, on the spot or later on.
2) Prohibition Of Other Electronic Devices
Use any kind of electronic devices including smart watches, calculators, calculator watches, scientific or mathematical tables are not allowed in the test centers.
Use of such mobile will lead to the cancelation of paper and blacklisting of such candidates in future exams conducted by ETEA.
3) Prohibition of Impersonation
Impersonation (attempting the paper on fake identity) is a criminal act. Following action shall be taken against the candidate found guilty of 'impersonation'

The paper will be declared as 'cancelled' on the spot.
The candidate will be blacklisted for at least two years for appearing in any forthcoming tests of ETEA.
If found necessary, FIR will be registered against such candidate on account of use of unfair-means.
Any other action deemed appropriate by the management, on the spot or later on.
Tips & Tricks Which Will Help You Prepare Well For Your ETEA Exams
We often find ourselves doing activities which distract us from our main task i.e. learning our course-material for our exam and they often lead us to not get good grades. Don't worry, PrepareHow has got you covered! We'll be providing you with a few tips and tricks which will help you prepare for your upcoming exam:
1) Practicing Past-papers
Past papers are very important for every entry test preparation and for ETEA, it is especially important as many questions from previous years are repeated and past papers are the best way to apply learnt concepts from the textbook and also give a general idea of the difficulty and type of questions asked.
It is also known that the ETEA test is higher in difficulty than other entry tests so you should be well prepared. You can also visit PrepareHOW or download the PrepareHOW app for past papers practice and availability.
2) Time Management
Time management is very important for the test as the number of questions is 200 while the time given for the exam is 3 hours long. Most questions in the Biology/Mathematics/Computer Science section require careful thinking and a sharp mind while the Chemistry and Physics questions require thorough concepts revision so time management has to be done carefully.
3) Prepare Syllabus-specific Topics
Since there are many chapters and topics in the course, care should be given to what topics are mentioned in the syllabus as studying for topics which are not included in the syllabus will be a waste of important time and energy.
4) Stay relaxed & calm
This is very important. You should remain calm and remain focused during the exam. If you encounter any difficult question during the paper, just mark it by a pencil and solve it later, thus wasting less time and moving on to the next question. However, you should save enough time in the end to review the paper.
5) Use online resources
Practice for ETEA Entry Test can also be done online as there are many websites offering past papers and sample papers as well. You can also visit PrepareHOW Entry Test Preparation Website to prepare for the test by giving mock papers and are provided other preparation tools as well.
6) Attempt all questions
Since in this entry test, there will be no negative marking so it is advised to attempt all questions even if you may not know the answer. Luck may run in your favor and the answer may be right since there is no consequence of losing marks. You should also leave enough time to review the exam in the end and try to solve every question.
After reading the above mentioned tips I hope you would have a good idea on how and what to do regarding preparation and studying for ETEA Entry Test. Furthermore I would like to add that you should give maximum effort on your part and put your faith in God.
You can also visit PrepareHOW for updates regarding NUMS Entry Test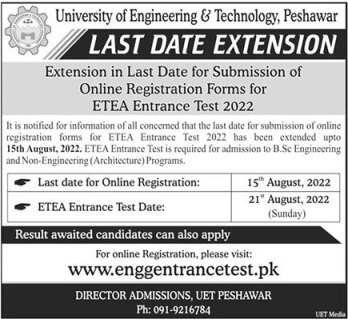 Note: If you find this test difficult or very tough then there is nothing to get worried about, we have got you covered! PrepareHOW app is an app which provides assistance to students in the entry test preparation. With the help of prepareHOW, students can also create their own customized test by selecting the number of questions, subjects, chapters and modes. Practice mode of app allows students to see the answers and explanations of the questions right after they solve them.
For a quick tutorial on how to use the 'PrepareHOW' App, please watch the following video:
You might be interested in reading the following related blogs as well;