If you are confused about ETEA test format or its eligibility criteria then this blog will provide you assistance in getting all the relevant and authentic information related to your ETEA queries. For more information please continue reading the blog.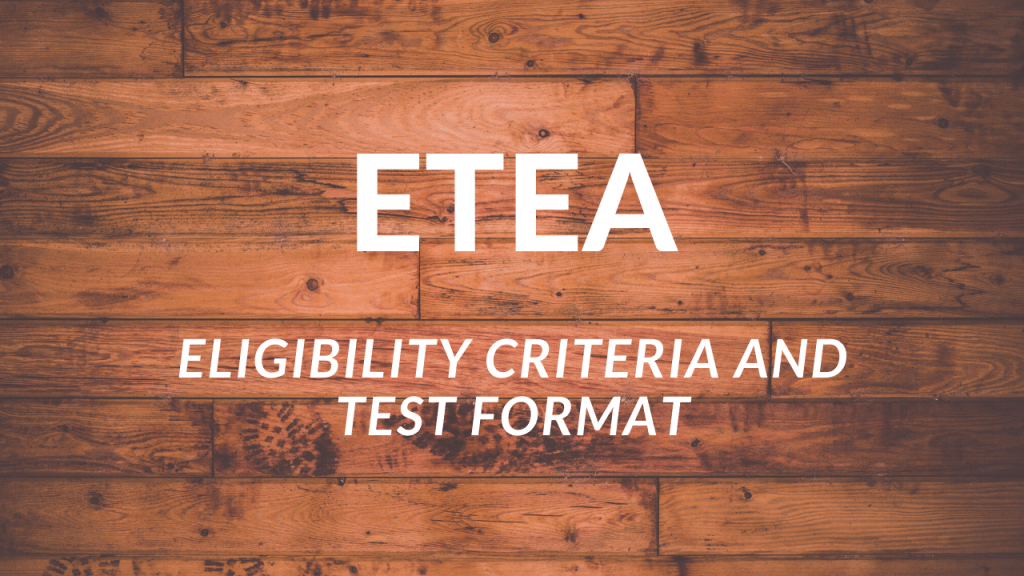 ETEA
ETEA stands for Educational Testing and Evaluation Agency , ETEA can be defined as the educational unit that was established in 1998 by the government of KPK. If you are a student who wishes to get admission in the public sector medical institutes of KPK then you have to go through KPK ETEA entrance test . Vast majority of students take this test every year.
The test is based on the courses of FSc and A levels and I includes the subjects ofPhysics, Chemistry, Mathematics and English. To apply for UET Peshawar ETEA is a must requirement. There is one thing that you need to keep in mind is that ETEA is a extremely competitive and challenging test . Hard work is a key to success.
Eligibility
Minimum 60% marks are compulsory to appear in ETEA test.
If you have Domicile of KPK, Azad Kashmir and Northern Area then you can apply ETEA
Test Format:
The test consist of 200 MCQ's designed from the FSc syllabus.The negative marking is also an option in their test. For every correct answer you get 4 marks. But if your answer is wrong then 1 marks will be deducted.
For medical admission test:
Physics -60 MCQ's
Chemistry – 60 MCQ's
Biology – 60 MCQ's
English – 20 MCQ's
For Computer Engineering test:
Physics- 60
Chemistry- 60
Computer Science- 60
English: 20
For General Engineering Test:
Physics- 60
Chemistry- 60
Mathematics- 60
English- 20
How to calculate for ETEA :
ETEA medical test has negative marking.
Every correct answer will result in 4 marks
Every wrong answer will result in deduction of-1 marks
If for instance you give 90 correct answers, 50 wrong answers and leave 60 blanks ( no answer) then he/she would receive the following :
90 x 4 + 50 x (-1) + 60 x (0) = 360 – 50 + 0= 310.
Total ETEA Test : 800 Marks
ETEA Aggregate:
If you have secured good marks in ETEA then the next step is calculation your aggregate to find out your chances of getting the admission
ETEA aggregate is on the whole a percentage ,based on following three:
Matric marks
F.Sc marks
ETEA marks
For Medical Students :
According to KMU ( Khyber medical university ) , the merit is calculated by the following method:
50% ETEA
40% FSc
10% SSC
For instance if Student has held 920/1100 in SSC ,
900/1100 in F.Sc
500/800 in ETEA then you can calculate the aggregate by the aggregate formula:
Aggregate=a+b+c
a=(920/1100)×10 = 8.18
b=(900/1100)×40 = 32.72
c=(500/800) ×50 = 31.25
Aggregate = a+ b+ c = 72.15
Same formula mentioned above can be used for Engineering students as well. For more information related to calcualtion please visit ETEA aggregate calculator
Note: If you find this test diffucult or very tough then there is nothing to get worrie about we have got you covered. PrepareHOW app is an app which provide assistance to students in the entry test preparation. With the help of prepareHOW students can also create their own customized test by selecting the number of questions, subject, chapters and mode. Practice mode of app allow students to see the answer and explanation of the question right after they solve it. For more info please watch:
In addition to the above blog, you can also read the following related blogs as well;