Careers for math lovers is the post that is surely written to provide assistance to the students who love mathematics and want to opt a math-centric career. If you are one of those mathematics lovers then give this post a read.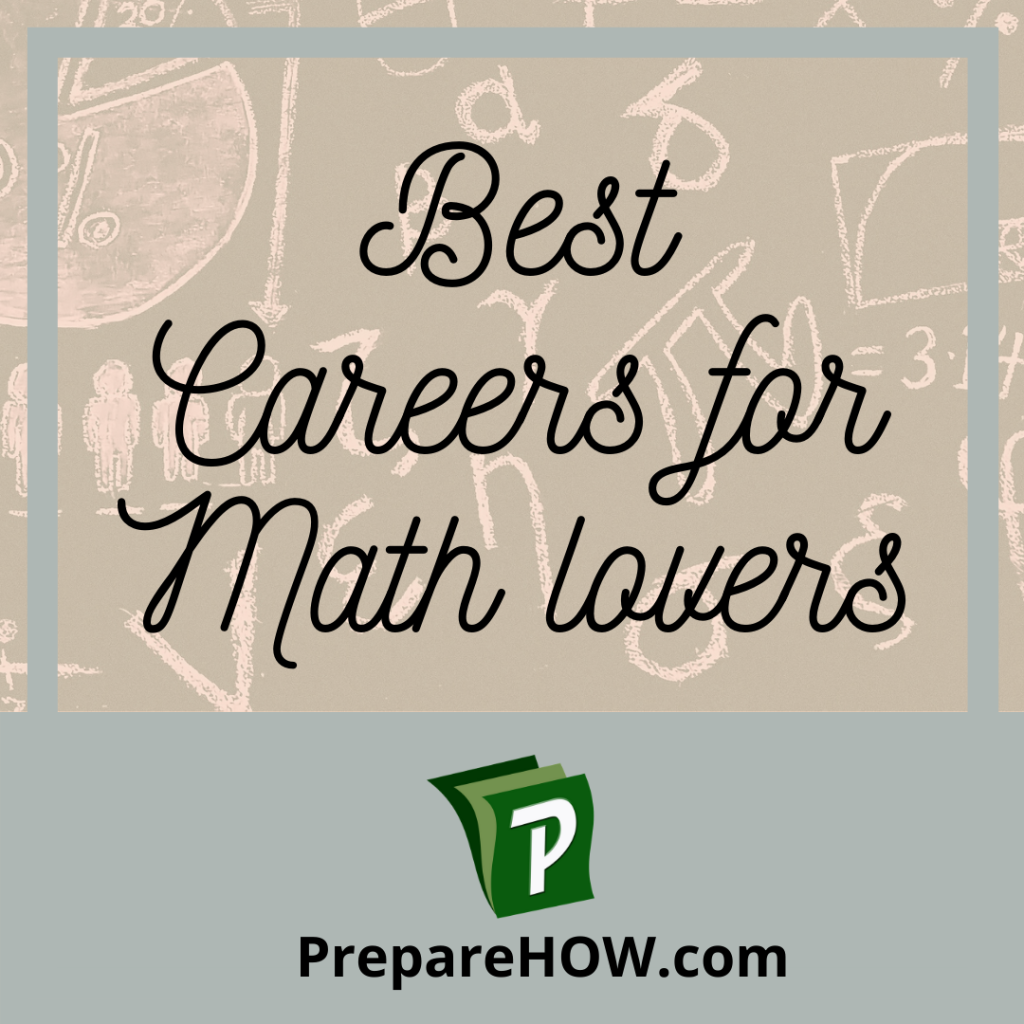 Careers for math lovers:
Financial Analyst:
Who can forget financial analyst while talking about careers for math lovers. If your mathematics skills are astounding then this career can prove to be very successful for you. This career is very much dependant on Mathematics skills. Now the next question that arises here is what financial analyst do. So Financial analyst are basically responsible for financial planning as well as analysis of a company. They also study the performance investments such as bonds , stocks and commodities. Advising companies on making financial strategies also comes under the category of their responsibilities. It is a career with a very wide scope in Pakistan.
Data Scientists:
Students with love of mathematics can also opt this career. Data scientist are responsible for turning raw data into useful insights. Interpreting and analyzing data from sources and then suggesting solution to the problems is what data scientists are responsible for. They give solutions that enable enhanced business performance. Data scientists have got upstanding demand in Pakistan and their salaries are very elevated.
Accountant:
Accountants are responsible for examining, analyzing and interpreting accounting records They also financial statements, give advice, or review and evaluate statements prepared by others. In this career the math importance level is very high. Scope of accountancy in Pakistan is wide.
Economist :
Economists are responsible for conducting research, preparing reports and the most important one formulating plans to deal with economic troubles related to the production and distribution of goods and services. For most of the times their research is focused on energy costs, interest rates, rents , inflation, imports etc. education required here is bachelors in economics followed by applied economics
Astronomer:
Astronomy is a very much math centered field. The scope of astronomy in Pakistan is getting better day by day. Now let's discuss what astronomers do . Astronomers study, observe the universe and objects within it. Astronomy is related to universe i.e galaxies , planets , dark holes etc. Basically there are tow main areas of study in astronomy :
Observational astronomy
Theoretical astronomy.
So the choice is completely yours.
Physicist
Physicists are responsible for designing experiments and implementing them for the sake of advancement of science and industry. Physicists also develop theories on the basis of research and observation and devising methods to apply physical laws and theories also comes under the categories of physicists.
Statistician
The math importance in this degree is very high. Statisticians duties are to develop and apply statistical and mathematical theories and methods to collect, interpret, organize and summarize numerical data Some statisticians also specialize in fields of business and economic statistics . For opting this career bachelors in statistics followed by masters in stats is mandatory.
Mathematicians:
Here name indicates the importance of Mathematics in the degree. Mathematicians are the ones who conduct research in fundamental mathematics or in application of mathematical techniques to science, management and various fields. They are also responsible for solving real world problems in various fields by using mathematical methods. Mathematician careers has been one of the very promising careers in Pakistan. Education required to opt this career is bachelors in math followed by Masters in Mathematics from college or university.
Civil Engineering:
Civil Engineers are responsible for maintaining and adapting the infrastructure that we depend on every day. Basically they design the construction of roads, tunnels, railways, bridges, buildings , airports etc.
Operations Research Analyst:
The operations research analyst also known as operations researchers are responsible for solving complex problems dealing with the well-organized allocation of property and resources such as money machines, material, workers and time etc. Education required for it is Bachelors in mathematics/stats/engineering and MBA in operations management.
I have mentioned some amazing careers for math lovers with little details. For more information you can visit a career counselling website that aims to give careers advice to students.
if you want to prepare for a career, do register on PrepareHOW Entry Test Preparation App.
n addition to the above blog, You can also read the blogs mentioned below: