English is a global language and to be able to reach out to the entire world, it has become an absolute need of the hour to learn English. This certainly does not call for regrets if your education was in some other language because in today's modern world, it is easier than ever to attain fluency in a foreign language.
There are hundreds of applications available online that provide the facility of teaching you English in a very short span of time. Some won't even charge you a penny. The best part about these wonderful applications is that you do not have to be under the guidance of a teacher who randomly throws tantrums at you. You are your own teacher and can flexibly learn the language at your own pace.
In the following article, we shall have a look at 14 of the best online English Learning and Practice Apps.
1. Rosetta Stone
Rosetta Stone App Logo
Available on both the desktop and mobile application, Rosetta Stone offers courses that are divided into 30-minute lessons. It also bestows you with some amazing tips regarding the accent and provides you with an option of seeking help from tutors through video calls at least four times in a month. On this application, there are also games and a live chat room to help you release any stress you manage to induce during your learning experience. It costs around $36 for three months, $120 for a year and $170 for two years. All these packages come with a guarantee of 30-day money back.
2. Memrise
Memrise App Logo
As the name somehow suggests, it is an application that helps you memorise new words. It takes help from flashcards to do that. The best part about this app is that it is free of cost. However, if you subscribe to Memrise Pro, you get an added advantage of practising pronunciations and viewing different videos.
3. Busuu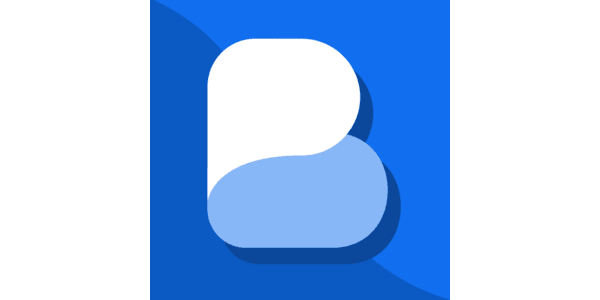 Busuu App Logo
Busuu is available for free and is a flashcard application. It helps you increase your vocabulary and with its speech recognition tool, it allows you to gain command of the pronunciations as well. Moreover, each lesson is just 10 minutes long.
It also has a premium version that requires you to pay based on the package you choose. This version has a lot more to offer. You can plan your study schedule and can also ask the app to remind you when to study. There are some intriguing and detailed grammar lessons also available and you can also find language exchange partners learning your native language. They can give you tips and also bring a classroom experience to your learning.
4. Fluentu
Fluentu App Logo
Available only to native speakers of Japanese, Korean and Spanish, Fluentu is a wonderful option for fluently learning English. It is considered the Youtube for the learners of language as it contains tons of videos with subtitles in English and other languages. Any word that you fail to understand will immediately display its meaning and definition when you will hover through it. Once you learn it, the world will be added into a flashcard so that you can revise it as many times.
Moreover, after you finish watching a video, the app brings to you a quiz to help you see your progress and check how much you have been able to learn. It offers a free trial of 14 days to all its users and then charges money based on the plan you choose to go forward with.
5. Hello English
Hello English App Logo
This wonderful Hello English application has a free version but it is wise to get the premium ones as they come with mind blowing features. You can even get certified. With a 24-hour helpline to answer all your queries, this application assigns you daily homework and an option to chat with an English tutor after paying a one-time fee. Once you complete your homework, you are able to unlock new lessons which is something super interesting. Furthermore, it offers a wide variety of games and ways of practising all that you are able to learn from it.
6. Beelinguapp
Beelinguapp Languages App Logo
Available for free, this exceptional application has several stories on its platform that you can read in English. It offers a feature of translating those stories in your native language to help you understand their meaning better. The entire text has an audio feature and you can hear all the words to improve your pronunciations. In case you do not feel like reading the text, you can simply use it as an audiobook and just listen to how the stories are being read. It also has a premium version but the free version works equally fine.
7. Udemy
Udemy Logo
Udemy is a place to learn a lot of stuff and not just English. You can learn photography as well as coding on Udemy. As far as learning English is concerned, there are pre recorded videos available on this application as well as exercises regarding those videos. It is not a free platform and you might have to pay $20 to $200 for a comprehensive English course.
8. Mondly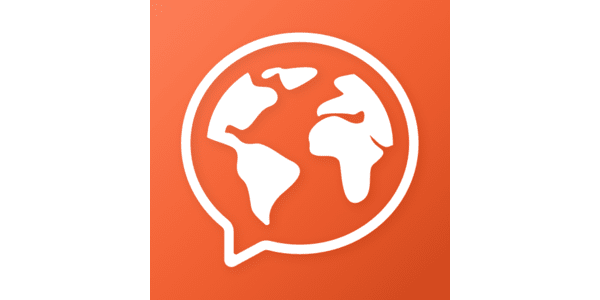 Mondly App Logo
Learning to write English is not enough and you should also be able to speak English fluently in order to stay relevant in the world. Mondly is your go-to as it has questions asked by native speakers and the app allows you to respond to them in English via a microphone. It then evaluates your spoken English skills and gives you tips about how it can be further improved. It is free of cost but also has a premium version that allows you to virtually meet those speakers through the use of AI.
9. LingoDeer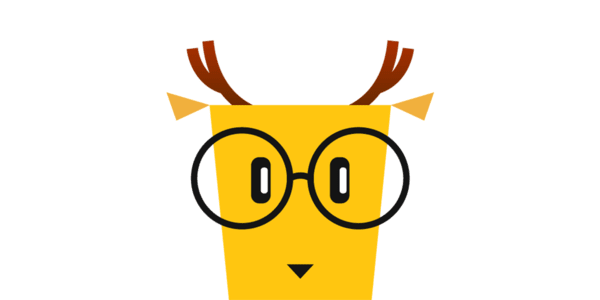 LingoDeer App Logo
The courses at LingoDeer are designed in a way that they appear fun to take. In the form of puzzles, videos and games, these courses help you understand the context of the word and take you from the beginner level to a higher level. The first unit of these courses is available for free but for the rest of them, you have to pay.
10. Preply
Preply App Logo
A lot of people are comfortable with having a tutor as it gives them pressure and they are able to learn things faster. Preply is a platform that allows you to have lessons 1-on-1 with a tutor of your choice who is also adjusting to your budget. The first lesson is an hour long but later on you can even decide the time duration.
The best part is that if the tutor fails to satisfy you, you can ask for a refund.
11. Babbel
Babbel App Logo
Available on both mobile and desktop, Babbel is also an amazing platform to learn English. The lessons are each 20 minutes long and help you work on grammar and speaking both. It works on subscription.
12. Tandem
Tandem App Logo
Available for free, Tandem not only helps you improve your language skills but also your social skills. It is a platform that allows you to exchange tips with students learning your native language. The Pro version of this application allows you to even meet those learners and also removes all the advertisements from the application.
13. The British Council Learn English Grammar
The British Council Learn English Grammar Logo
Free of cost, this application aims to improve the grammatical part of learning the English language. Users from all the stages ranging from Beginner to Advanced can access the app where each stage contains 12 different grammar topics and tons of questions to practice upon. It belongs to the British Council but also has a US version to entertain the American audience.
14. DuoLingo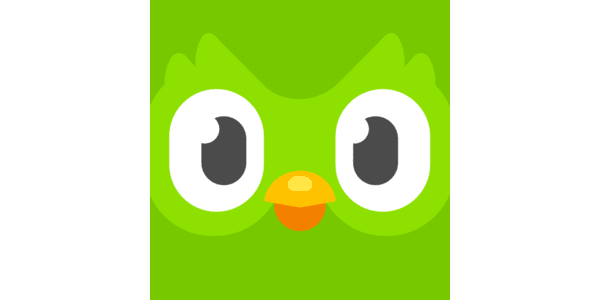 A very popular application worldwide, DuoLingo allows you to learn several different languages through 5-minute long interesting games. Its basic version is free of cost but the premium version costs around $7.
Conclusion:
In summary, acquiring a new language has never been more accessible than it is today. Apart from the mentioned applications, numerous others are at your disposal, catering to any language you wish to learn. In essence, there are no valid reasons to abstain from language learning in the present day.