Today in this blog we are sharing a guide on how to get admission in Army Medical college. I hope this blog will clear all your queries related to AMC Admissions. For more information please read the whole blog.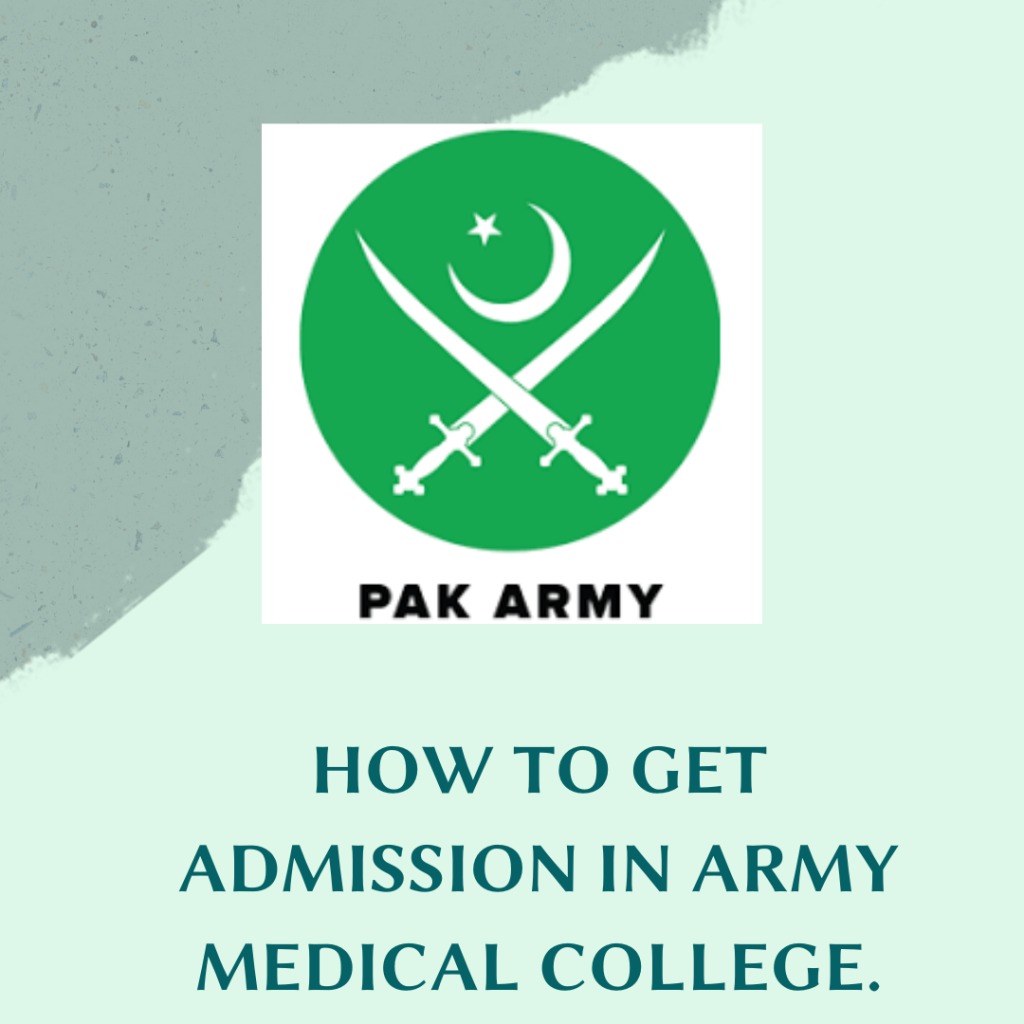 ARMY MEDICAL COLLEGE
Army medical college is a dream institute for many students. Students must know that AMC is a constituent college of NUMS. Merit is high but with hard work comes ease. Army Medical College offers admission to cadets and civilians. It is a military institute and offers Undergraduate and Post Graduate degrees to students.
Now lets move on towards the methods of getting admission in Army medical college.
There are basically three ways by which you can roll yourself in AMC:
Nums Cadet:
As we all know that AMC is a constituent college of AMC. So the most common way to get admission in AMC is through NUMS Test. The most probable months of registration for NUMS entry test are July or August. The eligibility criteria for AMC and NUMS are mentioned in the previous blog . Students who are awaiting for second year result are also eligible to apply.
Paying Cadets:
The next method is to pay full fee as PCs. PCs means paying cadets. Please keep in mind that only army brats are allowed to apply for this category. Civilians can not apply. The quota for army brats and especially martyred children is more than any other category. Merit is little low as compared to NUMS cadet because of the fee structure. After the completion students need to serve army at- least for 3 years.
Medical Cadets:
Last but not the least Medical cadets. It wont be wrong to call them the luckiest ones. The registration of this course usually get started in June. But due to covid-19 the dates are little altered. So lets move on towards the process.
Process is divided into 4 main phases:
Initial test
Academic test
Intelligence test
Medical test
The last step is interview that is conducted by GHQ selection board.
After clearing all these steps , You can serve army and the best part is that there is no fee for Medical Cadets. Also there is an opportunity of scholarship for medical cadets. Luckiest ones right?
Please note that Medical cadets have nothing to do with Nums entry Test.
And also remember not all medical cadets get enrolled in MBBS . They get adjusted in MBBS or BDS according to the merit.
For the clear understanding of AMC please do read a blog related to AMC eligibility criteria.
In addition to the above blog, You can also read the blogs mentioned below:
For Entry test preparation you can take assistance of PrepareHOW app.
Note : If you any queries related to the entry test preparation please visit our website . or Downdload our app.