Allied Health Sciences (AHS) admission 2020 is currently active while there are the 15 Allied Health Sciences Degree programs offered by different universities in Pakistan. These are 4 year degree programs and you can get 17 Scale job in private as well as in public sector hospitals all over Pakistan .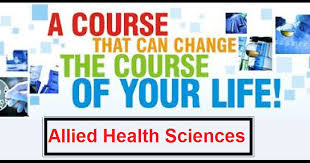 LIST OF ALLIED HEALTH SCIENCES COURSES
Here is the list of AHS Programs offered by Different universities in Pakistan.
Biotechnology
Medical Imaging Technology
Medical Laboratory Technology 4 years
Optometry & Orth optics 4 years
Emergency & Intensive Care Sciences 4 years
Orthotics & Prosthetic 4 years
Audiology
Operation Theatre Technology
Dental Technology
Dental Hygiene
Cardiac Perfusion
Occupational Therapy
Speech & Language Pathology
Respiratory Therapy
Nutrition
ELIGIBILITY CRITERIA
Eligibility Criteria for Allied Health Sciences Programs is F.Sc. Pre-Medical or F.Sc. in relevant technology from the Board of Intermediate & Secondary Education/equivalent (as recognized by the Inter Board Committee of Chairman, Islamabad) with at least 50% unadjusted marks.
UNIVERSITIES OFFERING AHS IN PAKISTAN
Here is the List of Universities Who Offer Allied Health Sciences Programs In Pakistan.
Shaheed Zulfiqar Ali Bhutto Medical University, Islamabad
Shifa Tameer e Millat Univerity Islamabad
University Of Health Sciences Lahore
King Edward Medical University Lahore
Rawalpindi Medical University, Rawalpindi
Khyber Medical University (KMU) Peshwar
Liaquat National University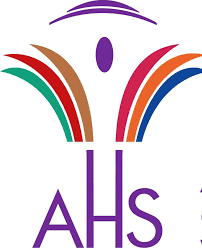 SZAMBU ALLIED HEALTH SCIENCES ADMISSION
4 Medical Institution affiliated with Shaheed Zulfiqar Ali Bhutto Medical University Here is the name of the Institute with courses.
COLLEGE OF MEDICAL LAB TECHNOLOGY, ISLAMABAD
Affiliated With SZAMBU, Here is the list of courses offered by the College of Medical Lab Technology. This is the public sector. This offer only MLT 4 year as well 2-year program
BASHIR INSTITUTE OF HEALTH SCIENCES
Private Sector Institute offers, Following Allied Health Sciences courses.
Cardiology
Dental Technology
Emergency & ICU
Medical Lab Technology
Optometry Technology
Radiology Technology
Surgery Technology
PRIME INSTITUTE OF HEALTH SCIENCES, ISLAMABAD
This is also a private-sector medical institute offering AHS Programs. Following Degree courses offered by the Prime Institute of Health sciences.
ISLAMABAD MEDICAL AND DENTAL COLLEGE AHS ADMISSION
IMDC Offre Medical Lab Technology, Admission for MLT are open in Islamabad Medical And Dental College.
Shifa Tameer e Millat University offers Allied Health Sciences, Admission is open now.
UNIVERSITY OF HEALTH SCIENCES ADMISSION
UHS Allied Health Sciences Admission are open, UHS offers 15 Allied Health Sciences Courses in Different affiliated Medical colleges across Punjab.
NUMS Allied Health Sciences Programs admission is open. Following AHS Courses offered by NUMS.
BS Cardiac Perfusion
MLT
MIT
Social Sciences Of Health Sciences
Biotechnology
Genetics
Microbiology
For more information, please visit.