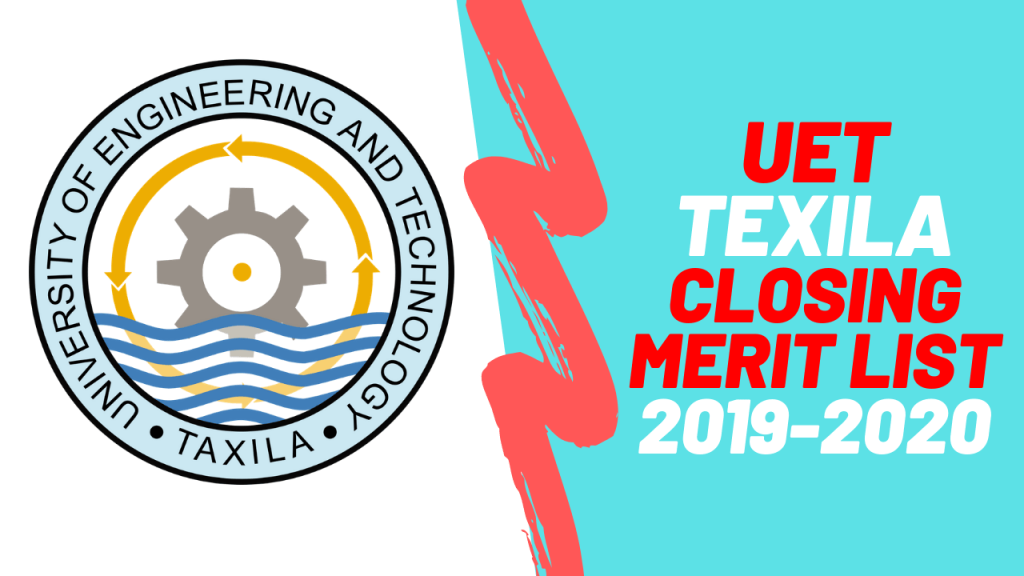 In this blog, we audit the UET Taxila Merit List 2020. UET Taxila is known as University Of Engineering and Technology Taxila which is a campus of UET. Till now we have the first merit list . So following are the programs that this university in the heart of Rawalpindi city offers and their respective merit list.
UET Taxila Merit List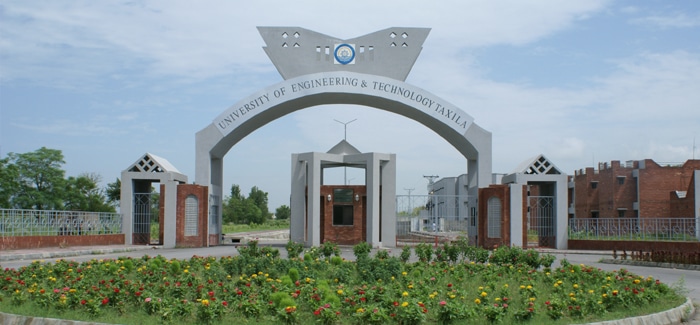 There are approximately 20 merit lists uploaded each year for admission in different programs but since each student has access to the merit list via logging into UET Taxila site and checking your respective admission information.
But here we have the first merit list of UET Taxila of 2020 which you can find below: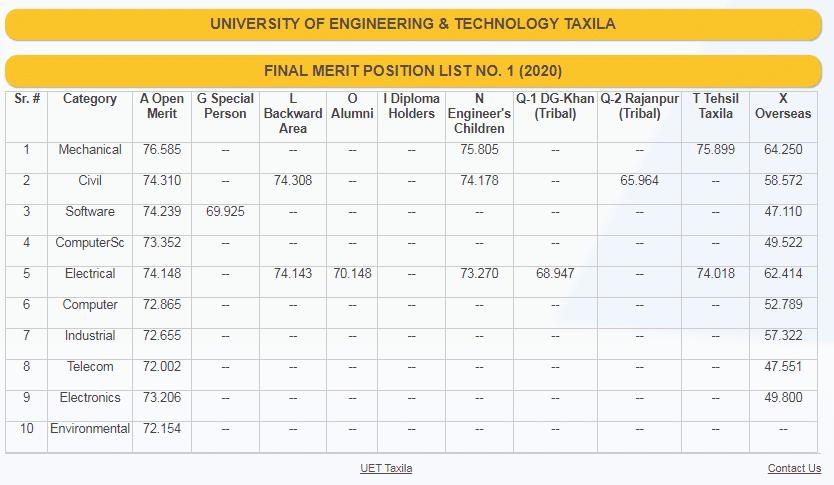 You can also find other important information about admission, eligibility, dates from the UET Taxila site whose link has been given above.
You can hence see that as per usual Mechanical Engineering has the highest merit followed by Civil Engineering and the new entrants: Software Engineering and Computer Science. Thus if you want to apply for these programs, you know the merit of 2020 of UET Taxila.
Conclusion
In this blog I have laid out the basic information about UET Taxila Merit List including the exact merit list itself. You can thus have an idea of merit and it is highly recommended that you visit PrepareHOW for constant updates regarding admission, merit lists and other important info about eligibility etc about different universities.
For more information you can also visit and download the app for entry test preparation: