The Pakistan Medical Commission, NMDCAT by PMC, previously known as Pakistan Medical & Dental Council is a statutory regulatory authority that maintains the official register of medical practitioners within Pakistan. PMC and NUMS is the body that conducts National MDCAT (also called NMDCAT) and they are responsible for uploading merit lists. Previously, The University of Health Sciences (UHS) was responsible for MDCAT. UHS is an internationally recognized research university with 87 colleges and institutes affiliated and around 70,363 undergraduate and 5,622 postgraduate students registered with it. The University was established in Lahore in 2002 with a mission to bring quality medical education and research. Nearly all the public and private medical and dental colleges of the Punjab are affiliated with UHS.

PMC NMDCAT Admission 2020
The Admission Committee By PMC (previously called PMDC) has the power to review the admission. Preference about the medical colleges the candidate is final. Committee follows admission rules by PMC. After the provisional merit list announces, Students need to select three medical and Dental College for admission. Students need to check merit number carefully and select the medical college.
PMC NMDCAT Merit List 2020
The Merit List of UHS in 2019 could be found below along with the closing merits mentioned in the brackets. 2020 merit will be almost similar to the previous merit. We will upload the NMDCAT 2020 merit list here when PMC or NUMS announce it.
NMDCAT PUBLIC SECTOR MEDICAL COLLEGES MERIT LIST
Here is the 1st merit list of the Public sector medical colleges of Punjab, Affiliated with the University of Health Sciences:
King Edward Medical University Merit List (94.2045)
Allam Iqbal Medical College Merit List (93.5000)
Services Institute of Medical Sciences Merit List (93.0000)
Sheikh Zayed Medical College (92.7045)
Nishter Medical University, Multan (92.3636)
Merit List of Ameer ud Din Medical College (92.2500)
Fatima Jinnah Medical University (FMJU) (92.1591)
Rawalpindi Medical University, Rawalpindi Merit List (92.0909)
Punjab Medical College Faisalabad (92.0455)
Gujranwala Medical college merit ist (91.8182)
Quaid-e-Azam Medical College, Bhawalpur (91.8409)
Khawaja Muhammad Safdar Medical College
Sahiwal Medical College (91.7045)
Sargodha Medical College, Sargodha (91.6818)
Nawaz Sharif Medical College, Gujrat (91.5909)
Dg Khan Medical College, D.G khan (91.5455)
MERIT LIST For PRIVATE MEDICAL COLLEGES
These private medical colleges are affiliated with the University of Health Sciences Lahore and the merit list is that of 2019. The 2020 NMDCAT merit list will be live here soon.
Abwa Medical College, Faisalabad (88.1136)
Akhtar Saeed Medical & Dental College, Lahore ( 89.7273)
Al-Aleem Medical College, Lahore- (88.4545)
Amna Inayat Medical College, Sheikhupur ( 86.1591)
Avicenna Medical College, Lahore ( 87.9091)
Aziz Fatima Medical & Dental College, Faisalabad- (89.9318)
Azra Naheed Medical College, Lahore- (88.7727)
Bakhtawar Amin Medical & Dental College, Multan- (90.4773)
Central Park Medical College, Lahore (88.2955)
Continental Medical College, Lahore (87.0909)
FMH College of medicine & Dentistry, Lahore- (91.1136)
Independent Medical College, Faisalabad (89.2045)
Islam Medical College, Sialkot (87.5)
Islamic International Medical College, Rawalpindi-(90.1591)
Lahore Medical & Dental College, Lahore-(90.9545)
M. Islam Medical College, Gujranwala(86.6364)
Multan Medical & Dental College, Multan-(89.5227)
Niazi Medical College, Sargodha (86.3409)
Pak Red Crescent Medical College, Lahore (86.00)
Rahbar Medical & Dental College, Lahore (87.75)
Rai Medical College, Sargodha (89.9773)
Rashid Latif Medical College, Lahore- (88.6364)
Sahara Medical College, Narowal (86.5)
Shahida Islam Medical College, Lodhran (89.3636)
Shalamar Medical & Dental College, Lahore (90.4773)
Sharif Medical &Dental College, Lahore (90.3182)
Sialkot Medical College, Sialkot (87.1818)
University College of Medicine & Dentistry, Lahore (87.3182)
University Medical & Dental College, Faisalabad (88.7273)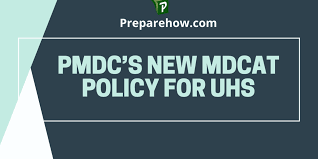 PRIVATE DENTAL COLLEGES BDS OPEN MERIT
Avicenna Dental College, Lahore (87.0909)
Dental College, Bhakhtawar Amin Medical & Dental College, Multan (89.4545)
Dental College, Sheikhupura (85.7273)
Dental College, Sialkot (86.3409)
Dental Section, Akhtar Saeed Medical & Dental College, Lahore (88.2045)
Dental Section, FMH College of Medicine & Dentistry, Lahore (90.0682)
Dental Section, Lahore Medical & Dental College, Lahore (88.7727)
Dental Section, Multan Medical & Dental College, Multan (87.9318)
Dental Section, Sharif Medical & Dental College, Lahore (86.6591)
Dental Section, University College of Medicine & Dentistry, Lahore (86.6136)
Dental Section, University Medical & Dental College, Faisalabad (87.4318)
Margalla College of Dentistry, Rawalpindi (90.2955)
Rashid Latif Dental College, Lahore (87.3182)
Shahida Islam Dental College, Lodhran (86.0682)
Watim Dental College, Rawalpindi (86.9545)
PRIVATE OVERSEAS MBBS MERIT
Akhtar Saeed Medical & Dental College, Lahore (68.1818)
Al-Aleem Medical College, Lahore (71.4583)
Amna Inayat Medical College, Sheikhupura (93.8485)
Aziz Fatima Medical & Dental College, Faisalabad (83.6818)
Bakhtawar Amin Medical & Dental College, Multan (84.1591)
Central Park Medical College, Lahore (73.7045)
Continental Medical College, Lahore (70.75)
FMH College of medicine & Dentistry, Lahore (87.7955)
Islam Medical College, Sialkot (70.4318)
Islamic International Medical College, Rawalpindi (74.6364)
Lahore Medical & Dental College, Lahore (68.3864)
Multan Medical & Dental College, Multan (78.4773)
Pak Red Crescent Medical College, Lahore (67.6364)
Rahbar Medical & Dental College, Lahore (66.6136)
Rashid Latif Medical College, Lahore (67.6136)
Medical & Dental College, Lahore (70.8409)
Sharif Medical &Dental College, Lahore (68.5)
University College of Medicine & Dentistry, Lahore (68.4545)
OVERSEAS BDS MERIT LIST
Avicenna Dental College, Lahore(69.75)
Dental College, Bhakhtawar Amin Medical & Dental College, Multan (84.1591)
Dental Section, Akhtar Saeed Medical & Dental College, Lahore (67.1591)
Dental Section, FMH College of Medicine & Dentistry, Lahore (79.6705)
Dental Section, Lahore Medical & Dental College, Lahore (73.322)
Dental Section, Multan Medical & Dental College, Multan (72.0833)
Dental Section, Sharif Medical & Dental College, Lahore (66.6136)
Dental Section, University College of Medicine & Dentistry, Lahore (72.5341)
Faryal Dental College, Sheikhupura (85.9545)
Margalla College of Dentistry, Rawalpindi (67.6136)
Rashid Latif Dental College, Lahore (68.1818)
Watim Dental College, Rawalpindi (67.6364)
Other than the above merit lists, PMC is also responsible for uploading the merit list of all medical colleges in Pakistan and we will upload the whole list once we have it. The list of other medical colleges are as under;
Islamabad Medical Colleges Merit List
Fazaia Medical College
Federal Medical and Dental College
Islamabad Medical and Dental College
Shaheed Zulfiqar Ali Bhutto Medical University
Shifa College of Medicine
Shifa Tameer-e-Millat University
Yusra Medical and Dental College
Khyber Pakhtunkhwa Medical Colleges Merit List (KPK)
Abbottabad International Medical College
Ayub College of Dentistry
Ayub Medical College
Bacha Khan Medical College
Bannu Medical College
Frontier Medical College
Gajju Khan Medical College Swabi
Gandhara University
Gomal Medical College
Jinnah Medical College
Khyber Girls Medical College
Khyber Medical College
Khyber Medical University
Post Graduate Medical Institute Peshawar
Rehman Medical College
Saidu Medical College
School of Nursing at Ayub Teaching Hospital
Women Medical and Dental College
Sindh Medical Colleges Merit List
Aga Khan University
Baqai Medical University
Chandka Medical College
Dow International Medical College
Dow Medical College
Dow University of Health Sciences
Fatima Jinnah Dental College
Fazaia Ruth Pfau Medical College
Ghulam Muhammad Mahar Medical College
Hamdard College of Medicine & Dentistry
Hamdard University
Jinnah Medical and Dental College
City University of Health Sciences, Karachi
Khairpur Medical College
Liaquat University of Medical & Health Sciences
Muhammad Medical College
Shaheed Mohtarma Benazir Bhutto Medical College Lyari
Shaheed Mohtarma Benazir Bhutto Medical University
Jinnah Sindh Medical University
United Medical & Dental College
Baluchistan Medical Colleges Merit List
Bolan University of Medical & Health Sciences
Makran Medical College
Gilgit Baltistan Medical Colleges Merit List
Abaseen Institute of Medical and Modern Science (AIMMS) Gilgit
Azad Kashmir (AJK) Medical Colleges Merit List
Mohi-ud-Din Islamic Medical College
Mohtarma Benazir Bhutto Shaheed Medical College
Poonch Medical College
For NUMS Merit list, visit our blog NUMS Affiliated Colleges (AMC and CMH) merit lists