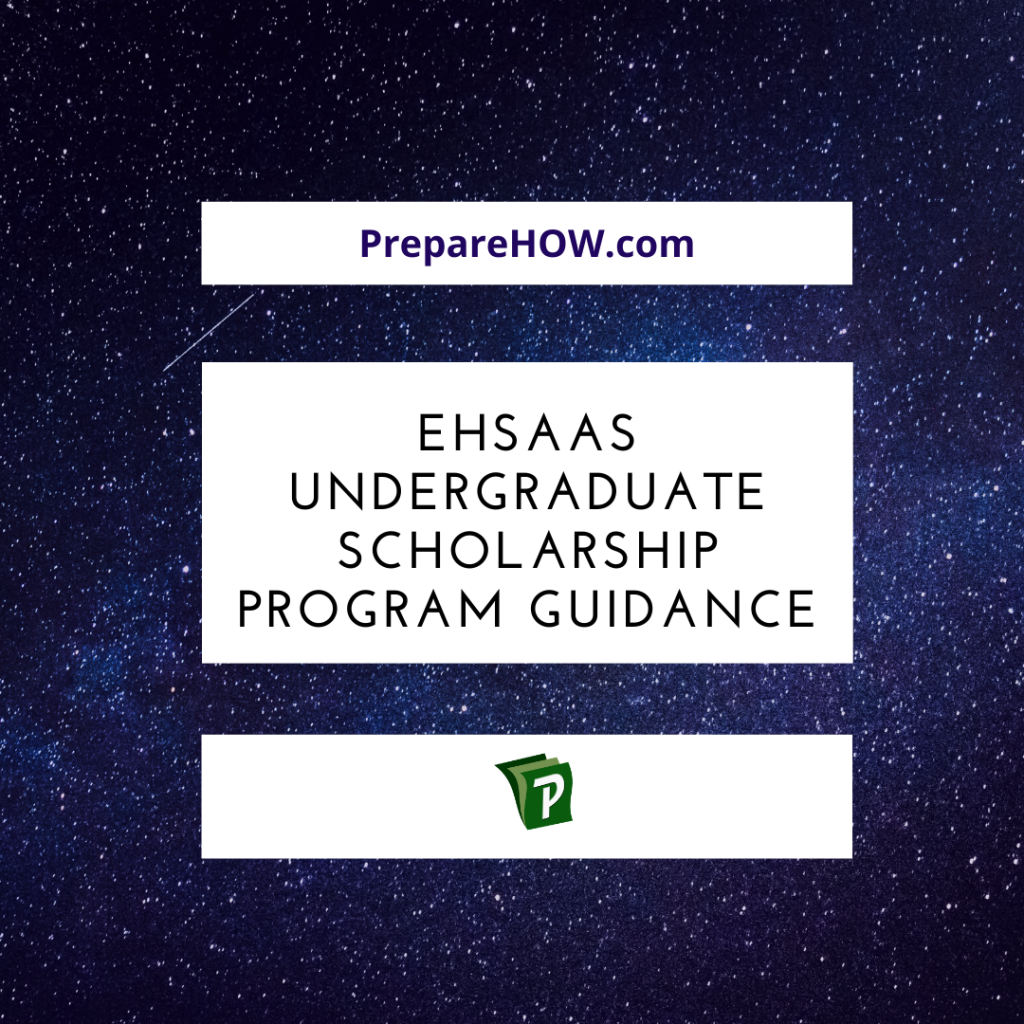 Ehsaas undergraduate scholarship program can be stated among one of the HEC Need based Scholarship. Ehsaas scholarsip is granted to the students who want to pursue studies after F.A/FSC but are unable to , because of financial barriers. This scholarship provide university tuition fee and stipend to the students with limited financial resources. For more information please keep reading the blog.
Ehsaas undergraduate Scholarship :
It is one of the significant project funding under Government of Pakistan's Ehsaas social safety net program which aims to offer undergraduate scholarships to the students who have limited financial resources.
Eligibility Criteria :
Students who are currently enrolled in Undergraduate degree programs in public sector universities( that are selected for the scholarship) are eligible to apply for this scholarship.
Candidates who have secured admission on merit fulfilling admission criteria of the respective university are eligible to apply.
Age limit factor depends on the rules and regulations of university.
If you are already availing any other scholarship or grant from any other source then you cannot apply for this scholarship
Students already availing any other scholarship or grant from any other source are ineligible to apply
Distant learning students /programs are not eligible for this scholarship.
How to apply for Ehsaas undergraduate program:
To know the full process please click here
Supporting documents for ehsaas undergraduate program:
Applicants for this scholarship need to attach the following documents with the application form:
Copy of applicant CNIC / B. Form
Copy of CNIC of Father, Mother/ Guardian)
Salary Slip / Income Certificate of Father/Guardian, Mother)
Copies of last Six Month Utility Bills (Electricity, Telephone, Water ,Gas,)
Students are required to attach undertaking of Income Certificate on stamp paper of Rs.50 (atleast), If father is Labourer on daily wage / shopkeeper / private job .
Copy of Rent agreement of a house (in case of family living in a house of rent)
Copies of Last Fee Receipts of candidate and Siblings (If applicable)
Copies of Medical bills/ expenses related documents (if applicable)
01 Passport size Photograph of Applicant is mandatory
01 Passport size Photograph of Applicant is mandatory
Submit the application form with the supporting documents in the student financial aid office of university.
Process:
Caniddates who wish to apply for the ehsaas undergraduate scholarship program can apply through online system.
The applications of all potential candidates will be reviewed by the scrutiny committee.
Shortlisted candidates will get interviewed by the (ISAC) (Institutional Scholarship Award Committee )at the University/Institution where the study is enrolled. The Scholarship committee will be headed by the Vice Chancellor/Head of Institution
The ISAC will recommend possible candidates to Higher Education Commission (HEC)
Scholarships shall be awarded to the selected after finalization process.
To continue the scholarship students need to have the satisfactory academic process.
Ehsaas Undergraduate Scholarship Package :
Tution fee of the university will be covered by this scholarship.
Annual Stipend will be granted to the students.
Universities with the facility of EHSAAS Undergraduate scholarship:
If you are enrolled in one of the universities mentioned below, you are eligible for EHSAAS Undergraduate scholarship program .
Quaid-i-Azam University, Islamabad
University of the Punjab, Lahore
National University of Sciences & Technology, Islamabad
University of Agriculture, Faisalabad
COMSATS University, Islamabad
Pakistan Institute of Engineering and Applied Sciences (PIEAS), Islamabad
University of Peshawar, Peshawar
The Islamia University of Bahawalpur
Institute Of Business Administration, Karachi
University of Engineering & Technology, Peshawar
Dow University Of Health Sciences, Karachi
Mehran University Of Engineering & Technology, Jamshoro
Bahria University, Islamabad.
Hazara University, Mansehra
Gomal University, D.I.Khan
Air University, Islamabad.
Federal Urdu University of Arts, Science and Technology, Karachi
National Defence University, Islamabad.
The University of Agriculture, Peshawar
University of Science & Technology, Bannu
International Islamic University Islamabad
Government College University, Lahore
University of Engineering & Technology, Lahore
Abdul Wali Khan University, Mardan
University of Malakand, Chakdara
University of Azad Jammu & Kashmir, Muzaffarabad
Khyber Medical University, Peshawar
University of Gujrat, Gujrat
University of Karachi, Karachi
University of Health Sciences, Lahore
University of Veterinary & Animal Sciences, Lahore
Pir Mehr Ali Shah Arid Agriculture University, Rawalpindi.
Institute of Space Technology, Islamabad.
Bahauddin Zakariya University, Multan
13 GCU Faisalabad
Kohat University of Science & Technology, Kohat
University Of Sindh, Jamshoro
Lahore College for Women University, Lahore
University of Engineering & Technology, Peshawar
Dow University Of Health Sciences, Karachi
Mehran University Of Engineering & Technology, Jamshoro
Bahria University, Islamabad.
Hazara University, Mansehra
Gomal University, D.I.Khan
Air University, Islamabad.
National University of Modern Languages, Islamabad.
Sindh Agriculture University, Tandojam
University of Balochistan, Quetta
Balochistan University of Information Technology, Engineering and Management Sciences
(BUITEMS), Quetta
National Textile University, Faisalabad
Fatima Jinnah Women University, Rawalpindi.
Institute of Management Sciences, Peshawar
King Edward Medical University, Lahore.
Liaquat University Of Medical & Health Sciences, Jamshoro
Federal Urdu University of Arts, Science and Technology, Karachi
National Defence University, Islamabad.
NED University Of Engineering & Technology, Karachi
Islamia College, Peshawar
University of Engineering and Technology, Taxila
Sukkur IBA University, Sukkur
Shah Abdul Latif University, Khairpur
Shaheed Benazir Bhutto Women University, Peshawar
Quaid-e-Awam Univeristy of Engineering, Science & Technology, Nawabshah
Balochistan University of Engineering & Technology, Khuzdar.
University of Education, Lahore
Dawood University Of Engineering & Technology, Karachi
Karakoram International University Gilgit
Kinnaird College For Women, Lahore
Lasbela University of Agriculture, Water & Marine Sciences, Uthal
Shaheed Mohtarma Benazir Bhutto Medical University, Larkana
Shaheed Benazir Bhutto University, Sheringal
Sardar Bahadur Khan Women's University Quetta
Mirpur University of Science & Technology (MUST), Mirpur
National College of Arts, Lahore
Peoples University Of Medical & Health Sciences, Nawabshah Shaheed Benazirabad.
Benazir Bhutto Shaheed University, Lyari Karachi
Abbottabad University of Science & Technology, Abbottabad
Bacha Khan University, Charsadda
FATA University, Kohat
Fatima Jinnah Medical University, Lahore
Ghazi University, D. G. Khan
Government College Women University, Faisalabad
In addition to the above blog, You can also read the blogs mentioned below:
For more information also visit