Today in this blog you will get to know all the authentic information related to CM Punjab Insaf imdad Program . For more information please keep reading the blog.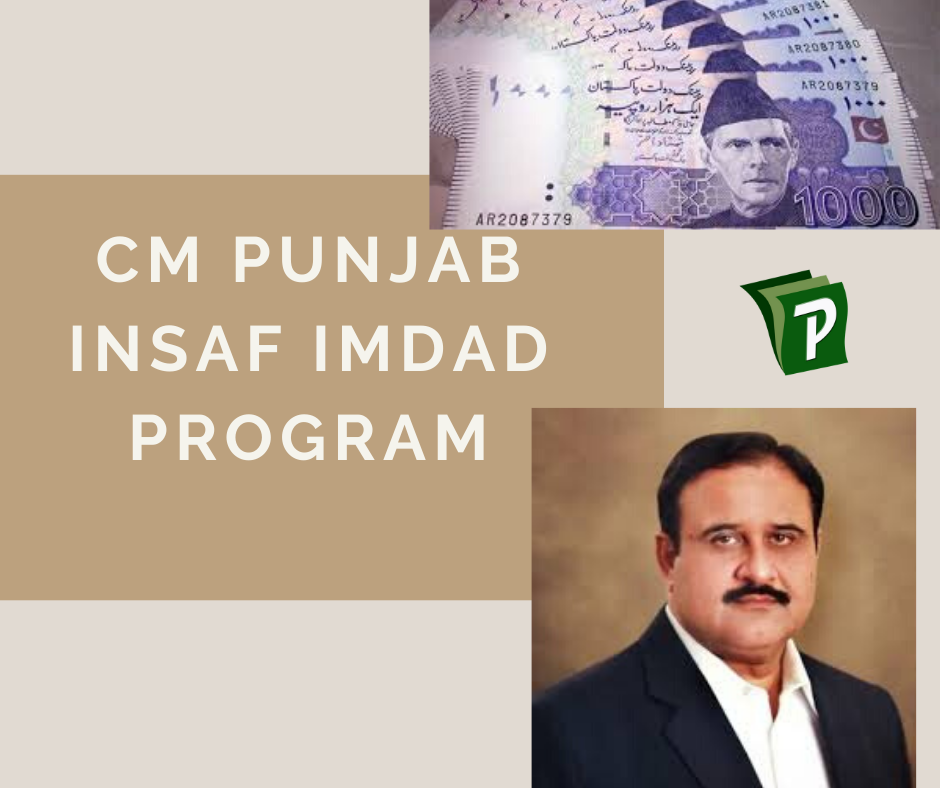 Insaf Imdad program
CM Punjab Imdad Madad Program is introduced to help people in the Covid-19 days. As we all know that Pakistan like other countries is trying to endure with the pandemic. In Pakistan a large majority of people earn through daily wages. Daily wage workers have lost their source of income because of the lockdown. In short daily wage workers and people with financial barriers are struggling the most due to this lockdown.
Imdad program money:
12000 PKR
Eligibility Criteria:
Following people are not eligible to apply for Imdad Program:
Retired/Serving Government employees
Landowners
Owner of Car
Owners of Rickshaw and motorcycle can apply
Utility bills per month should not exceed from 10,000
People who have applied for another welfare program are not eligible to apply for Punjab Insaf Imdad Program
CM Punjab. Imdad program is basically the source of aid for the daily wage and domestic workers. This Program will provide financial aid to the lower and middle class of Pakistan.
How to apply for Insaf Imdad Program:
To apply for the Insaf Imdad Program follow the procedure mentioned below:
SMS:
Write "Imdad" space "CNIC Number" space "your name" and send it to 8070.
Website:
You can click here to apply for the imdad program
Insaf Imdad App:
You can use the imdad app as well
To download the app click here
After downloading the app you have to fill in the important information and then your request for the Imdad program will be submitted
Note:
When your request will be accepted , you will receive Rupees 12000. You will also recieve the confirmation message after being selected for the imdad program.
Stay home, Stay save
In addition to the above blog, You can also read the blogs mentioned below:
For Entry test preparation you can take assistance of PrepareHOW app.
Note : If you any queries related to the entry test preparation please visit our website . or Downdload our app.