IELTS is an "International English Language Testing System". This system is globally recognized to test the English proficiency of people. After gaining higher scores on the test people are allowed to easily work in an English speaking environment. There are multiple reasons for passing this text;
Recommended by the University or any other educational Institution.
For Professional licensing.
Immigration/Visa requirements.
To test general language proficiency.
If you are willing to gain an excellent score in "IELTS". In the following article, we shall cover different tips as well as tools to make you stand out in the IELTS.
What Role Does Grammar Play for Excellence in IELTS?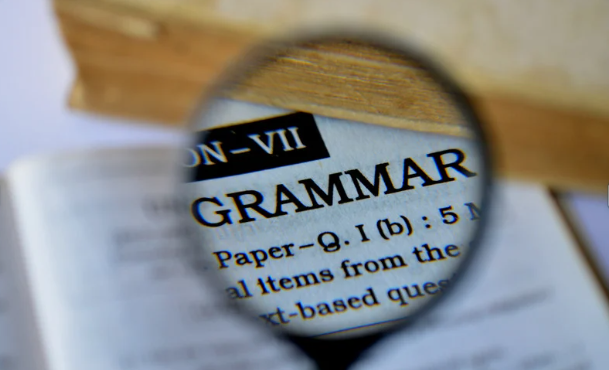 Are you desirous of achieving excellence in IELTS? Definitely, grammar plays a vital role in accomplishing this passion. Mattering in grammar will automatically improve your English writing as well as speaking proficiency.
"According to an online source, it is stated that there is a 25% role of  grammatical range as well as accuracy in the success of IELTS."
In this scenario, it is not a wise decision to overlook the importance of grammar role in your success.
Moreover, as we know the IELTS scores are based on proficiency in English language reading, writing, and speaking abilities. And grammar is essential for grabbing the latter two modules. 
Additionally, IELTS recommend the accurate use of a mixture of all simple sentences as well as complex ones. Let's discuss some tips as well as tools to grab the assets of grammar and achieve excellence in the test.
Useful Tips to Grab the Assets of Grammar and Gain Excellence In IELTS Writing
1. Learn the Basic Grammar Rules
Grammar is the backbone of every language. So, to get proficiency in English the fundamental step you should take is to learn the basic grammar rules. Below are the things from which you should start;
Tenses: Understanding the tense is a significant step towards grammar learning. Since they make you proficient in writing and speaking.
Sentence Structures: You should learn about the different sentence structures. You should learn how to effectively express or use simple and complex sentences.
Preposition as well as Conjunction: To make yourself efficient in linking the ideas, sentences as well and words. You should have a strong grip on these tiny words.
Voices and Speeches: Learning about different voices and speeches makes you able to state the same things in different directions. Moreover, this will enable you to write content with variating sentence types. That will ultimately, show your writing step at a professional level.
Sources for Learning Grammar:
There are multiple sources through which you can learn the basics of grammar. You may harness the below sources;
Attending English grammar classes.
Reading Multiple Books on English Grammar.
Hiring someone who is a master in English.
And so on…
2. Practice Writing Regularly
Practice is necessary to improve your grammar skills. You've probably heard the following:
"Practice makes a man perfect."
The more you practice writing and speaking, the better your grammar skills will be. The below tips will make this clear for you, how to practice;
You should write something every day. This will make you know the weak as well as the strong points of your learning.
You can take grammar quizzes, puzzles or exercises. These things will make you practice in an interesting way, like playing a game of quizzes and puzzles. Moreover, they will reinforce your clarity of grammar rules. Many educational sites are offering these practice opportunities for free e.g. Purdue OWL, Grammar Book, etc.
You should follow the styles of some English writing influencers. From them, you will learn about different trending styles and practical examples of proper grammar usage. 
To practice for better grammar, you can join some writing groups.
3. Get Your Writing Proofread
Practice is useless, if you don't pay attention to proofreading your writing. This is because, in proofreading you get to know about the errors or mistakes of grammar and other things. 
So, when you write the first draft of writing it is useful to get it proofread by someone in your family, a professional, or any other person who is an expert in English.
You should get feedback about the shortcomings in the writing and make changes according to the suggestions. These things will ultimately make you excel in IELTS writing. These were the manual processes of enhancing grip on grammar rules. Let's make it easier with the help of online tools for grammar corrections.
Tools to Make Your IELTS Writing Excellent by Improving Grammar
There is an overwhelming concentration of online grammar check tools on the internet. From them, we conducted research and came up with four prominent as well as effective tools to make your English grammar reach excellence. Let's discuss the checkers one by one.
It is one of the widely used online grammar checker tools. It has gained popularity because of its effective as well as accurate results. The grammar checker is useful for every sport of the user since it is available in a free version.
The working mechanism of the tool involves the usage of AI technology. This technology instantly recognizes all the words, phrases or sentences that are going against the grammar rules.
How the Tool is Beneficial for IELTS Candidates?
To improve your English writing skills the tool makes all the grammar errors highlighted. Moreover, in addition to grammar mistakes, the checker is efficient at pointing out all the punctuation and spelling glitches. 
However, it is not the end of the tool's beneficial functionality. It will give you correction suggestions against the errors. So, the tool will make you learn, improve, and achieve excellence in grammar in the end.
As an IELTS candidate, when you equip the writing with the right and accurate grammar rules. Ultimately excellent scores will fall in your fate. 
Practical Example:
To check the functionality and accuracy of the tool gave it our sample draft to check for errors. Below is the demo;
The grammar-checking tool offered by "Masterra" is also among the master tools of the grammar field. The tool is accessible for every kind of IELTS candidate as it is available in a free account.
The tool's working mechanism involves the usage of over 500 grammar rules. Based on these rules the tool identified every minor as well as major mistakes regarding the grammar. Moreover, its mechanism is not conservative but it keeps changing with the recent updates in English grammar.
How the Checker is useful for Excellence in IELTS Writing?
The tool showcases all the mistakes regarding grammar, spelling, and punctuation. On clocking in the errors, the tool will show you the reason for being incorrect. Additionally, it gives you multiple guidance and corrections.
The above all things can make you easily as well as quickly learn about different grammar rules.
Practical Example:
Let's explore the efficiency of the grammar-checking tool by checking our writing for errors.
Grammar checker by SEO Magnifier works at its peak to make writing free of spelling as well as grammar errors.
This pro grammar checker tool identifies and eliminates all the spelling and grammar mistakes in the writing.
Why Consider this Tool to Improve Writing for IELTS?
You can find your writing weak points with the utilization of the tool like misuse of words, grammar mistakes, and spelling errors. 
The tool will not only enable you to know these negative points of writing but, will make you learn the correct rules. For this, the grammar-checking tool comes with ideas and guidance for amendments.
Practical Example:
Let's input some text into the tool and demo the results;
Linanag Data offers a killer and state-of-the-art grammar-checking tool. Like the previously said checkers, it is also freely available. 
The tool works with AI algorithms. It crawls each word in the writing and sentence structures as well. And when it finds any inaccuracies in grammar or spelling, it elevates them by using different colors.
How To Improve IELTS Writing with the Tool?
Whenever you write something during practice, we suggest you pass it through the tool. The tool will use automated technology to let you recognize grammar and spelling mistakes in the writing. This will save you time also to focus on other aspects of writing.
Moreover, from the long lists of corrections for each inaccuracy, you can learn a lot and improve. In this way, the tool makes your learning process streamlined.
In the above demo, the errors can be easily distinguished according to their colors. Furthermore, you can make all the errors correct with just a single click at "AI Auto Correct".
Conclusion
Getting excellent writing scores in IELTS is mostly considered a hard nut to crack. The grammar plays a vital role among other things for excellence in the test. However, it may seem very difficult to grab the assets of grammar. 
To help you in this case, we've covered multiple. useful tips in this article. Verily, these tips are helpful to succeed in the IELTS writing as well as speaking. Furthermore, we talked about some prominent grammar-checking tools that will accelerate your grammar-learning process.