ASPECTS OF A GAP YEAR
Gap Year although an unexpected and dreaded phase in the academic life of a student can help one explore different avenues and diversify in a way that would be far more beneficial than any other experience in a student's academic life.
Gap year is used as a tool in the West for the young ones to discover the world and realize their own potentials so that they can make the most out of their lives. A student entering a gap year is normal and even considered a sane choice as new fields are emerging rapidly and students can learn about them and then select the ones that suit them the best. Most students also take gap year as a break from the hectic routine and explore the world as it is much needed Refreshment For Them. Here is a detailed blog about HOW TO CHOOSE A RIGHT CAREER AFTER 12TH.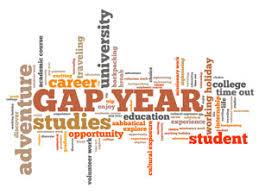 The situation in Pakistan is fragile as gap year is interpreted in the wrong sense and considered an unwise decision that sets off the trajectory of academics. The possibility is dreaded to an extent that it can have adverse effects not only on the academic career but also on student's health.
The opportunity can be used as a slingshot to achieve greater success. Just as a stock that takes a beating in the market, a student after an academic setback can only move forward and rise again. Multiple studies have shown that rage and commitment when channeled properly can be used to achieve the desired outcome far more quickly than despair. The emotional feelings accumulated can be used to attain success during the gap year and after it.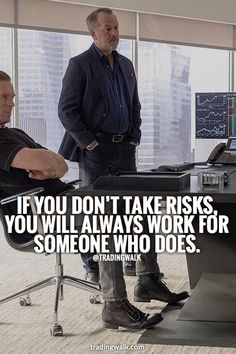 Working through the Gap Year
The initial phase of the gap year is the most important part since your academic life has been disturbed and you feel as an outcast in your social circles as the amount of respect you command is dependent on your education after your financial health and a gap year is considered as a stain on the resume in our beloved country.
It's understandable if you are bent on abandoning your pervious routines and spending time alone during the gap year but this would not help and might result in a more difficult situation. The smarter option is to lean on someone's shoulder and enrich your experience by working tirelessly throughout the gap year.
Accepting your mistakes and then committing yourself towards a greater goal is a challenge that would not only help you improve yourself but would make you a shining example for others to follow. After this you need to set up a trajectory for the gap year that would not only help you achieve your aims but also allow you to diversify and learn new skills along the way since a gap year is a lot of time.
This trajectory of the gap year can include various things like study, social appearances, work etc. Along the way you will find different scenarios that would help you realize your talents, abilities and limitations. Through experience you will have an astute judgment of your limits. Whatever you do in the gap year, you should ensure that it leaves you with a cherished memory and lifelong benefits.
The path chosen during the gap year is different for everyone but there are certain things that would benefit you all.
Learn a foreign language: As you will agree with me this is truly a remarkable feat to accomplish. It would increase your knowledge of different cultures and traditions along with opening a wide array of opportunities for you including employment. Having even a single foreign language on your resume would surely demonstrate your commitment and talent during the gap year and attract further success.
Learn programming languages: Most of us are aware of the language that has transformed life. Yes I am referring to programming languages. In today's analysis driven world, you should have some tools in your backpack to make your mark. This is a lifelong experience that would ensure development in various parts of your life along with utilizing your gap year.
Hone your mathematical abilities: This is a sane choice even if you don't see the benefit in this. I have struggled with mathematics for as long as I can remember but only through dedication, sheer will and failures I was able to conquer this and I am glad that I did or else I was going nowhere in life. And it will shorten your gap year as mathematics is the cure for many problems including depression.
Realize your innate talents: As they are a gift and could be harnessed in the gap year and used to earn a reputable living and suppressing them would only cause resentment for you. Take my case, I am a singer also and it gives my personality and unique kind of edge.
A Gap Year is a really good opportunity: Work on yourself in terms of physique and I need not tell you the benefits of leading a healthy life. Who does not want to be like Brad Pitt or Clooney when they get to their age? This initiative would also help you learn new skills including cooking and maintaining yourself and your home.
Don't forget your drive in the Gap Year: Now we should not forget why we entered the Gap Year in the first place that is to increase our academic prowess and enroll in a reputable program and for this we need to research the institutions that offer the program and their requirements and your current level of certainty. You should aim to improve yourself both in terms of knowledge and its applicability. For example don't just prepare for the entrance exam in your gap year but prepare for the kind of life that you want to lead in the university and your long term goals. If you outline this, then you just need to grow the backbone to execute this and trust me this thing would keep you occupied for most of your time but it would be worth it once you get aboard.
Try to learn other things: Through multiple platforms books, television and even Netflix. There is some good content on these platforms that would at least give you the refreshment in the gap year that you need and might also help you choose a professional field as some shows is pretty good. I am not referring to Breaking Bad in this case as it is a masterpiece but you should not opt out for Heisenberg's profession. You can watch Billions to get a view of New York's high finance elites.
Increasing your reading capacity: It is an investment in your own skills and it would pay off well in the future in terms of employ ability as many students make significant amount of money by working as content writer which helps them to be independent and have a unique experience. Apart from this, reading is also important for your well being during the gap year as it enriches you and is a great maneuver to spend time and learn at the same time. You can start with acclaimed series such as A SONG OF ICE AND FIRE, THE LORD OF THE RINGS, HARRY POTTER etc.
Set your goals in the gap year: In a manner that you always have a backup plan in case you are faced with hardships. This practice would help you appreciate diversification and its benefits.
Work in the gap year:Last but not the least you should work with different organizations whether as a volunteer or an intern as it would help you set your own goals straight and achieve peak performance.
A gap year is not a planned adventure for majority in Pakistan, but it can be a fruitful experience with its own rewards if one plans the gap year and has a clear conscience of what he needs to do. The difficult part is how to execute these goals in the gap year. Gap year is a long and tough time and can force a pupil to abandon all goals but you have to stand firm during and after the gap year. Only experiences can teach you the intricacies of life and gap year is a great experience only if you embrace it and execute it thoroughly.
You can search other sources as well but all roads lead to the same destination-SUCCESS!

Gap Year Ideas – What To Do In Your Gap Year | UCAS