MBBS OR BDS? A question that arises in most of the students mind. Many students who wish to pursue medical gets confused by the question MBBS OR BDS? Both degrees have got their very own importance. We are here to provide information related to both degrees so that you can decide which one is better for you. Read the full blog to eliminate your confusion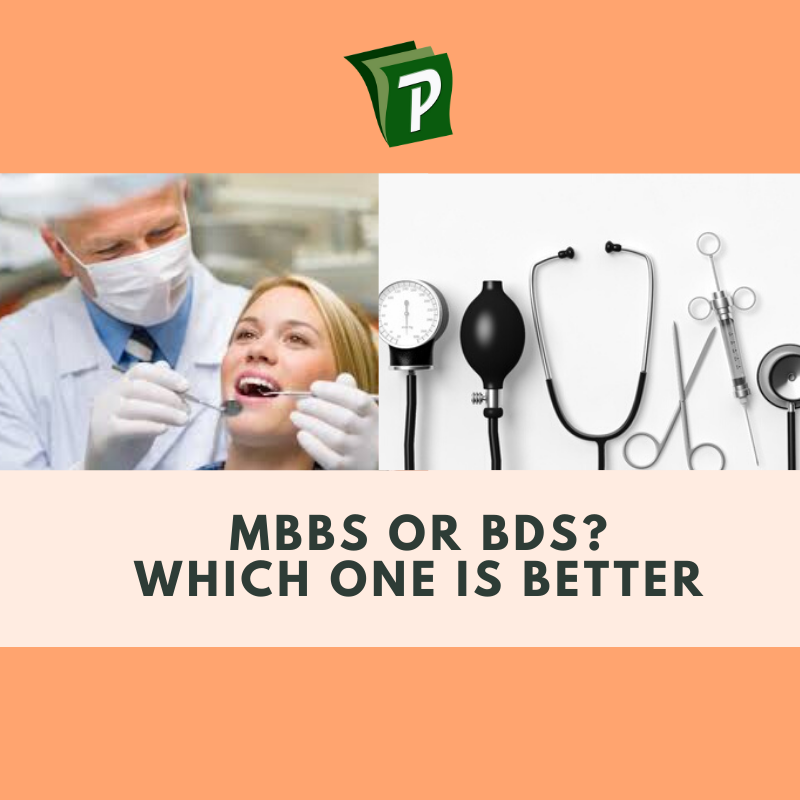 Starting with the basic information if both degrees
MBBS:
MBBS Basically stands for Bachelors of Medicine, Bachelors of Surgery.
BDS:
BDS stands for Bachelors of Dental Surgery.
Both degrees require a lot a hard work in different ways.
Now lets compare the both degrees:
Q1: MBBS OR BDS:
Both degrees have got a supreme scope. But there are some facts that i am listing below.
Why should I choose BDS over MBBS:
In some way BDS has more pros then MBBS. How? Lets see.
BDS is more affordable as compared to MBBS.
In case of MBBS, if you want to specialize in a field, you will have to study even after the completion of degree. In BDS case scenario is little different. It's not like you can't go for specialization after BDS, but studying after BDS is not as mandatory as in the case of MBBS.
BDS Employment rate is higher than MBBS.
MBBS takes more effort as compared to BDS in terms of study and competition.
BDS Admission process is less tougher as compared to that of MBBS.
Competition of BDS is less as compared to that of MBBS.
Why should I choose MBBS over BDS:
Endless job opportunities throughout the world.
Good support from government and private sector.
Salary Packages are higher
Multiple Specializations are offered in MBBS which gives you more options to opt in.
Scope is very high
I have listed all the pros and cons of the both degrees. Now the choice is in your hands. Choose the degree wisely, according to you aims, capabilities and priorities.
In addition to the above blog, You can also read other blogs mentioned below:
For Entry test preparation you can take assistance of PrepareHOW app.
Note : If you any queries related to the entry test preparation please visit our website or Download our app.