We spend a large amount of time learning. You must study all subjects equally until you choose the profession or business you want to study. One must study a certain amount of general knowledge, regardless of your knowledge, talents, predisposition, or interest. These scenarios, like any other instruction, have homework.
Teachers provide homework so that you can consolidate what you've learned, better understand it, and practice independent work. What if the topic doesn't pique your interest? Or do you think of any writing as a jumble of incomprehensible symbols because you don't understand it?
Notably since even the most conscientious students and pupils may have to miss sessions due to illness or an emergency departure. So, what are your options for getting out of this predicament? What can you do when you have no idea what your homework is about? A smartphone will save the day! You can simply solve difficulties using examples or writings on your device. To get started, simply download specific apps to your iOS or Android device. Here's a list of the 15 best applications to assist you with homework.
Khan Academy
Khan Academy is a non-profit educational organization founded by Sal Khan in 2008 with the objective of developing a set of online tools to aid in the teaching of pupils. The organization creates brief video lessons. The app also has subsidiary practice tasks and a variety of tools for instructors.
Yup Homework Help
Yup Homework Help provides highly expert mathematics assistance to its users. All experts have at least 5 years of experience working with students, hold a bachelor's degree in mathematics, and have been hand-picked for the job. A supervisory agency oversees each lesson, and a committee oversees the quality of the information you get.
READ MORE: Top Math Tutoring Apps and Websites
iStudiez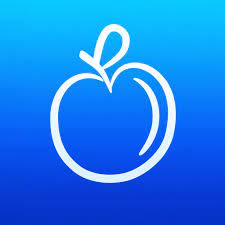 iStudiez is an example of how contemporary technology may make studying more effective and less stressful. This app also aids with student organization. iStudiez is essentially a road map for the next school year, where students can arrange their whole study schedule down to the minute. It will not only arrange the study process, but it will also remind its users of their homework on a daily basis.
Socratic
The application as a whole is based on artificial intelligence. That is, the ideal machine will solve all of your issues. Socratic's artificial intelligence technology is built on the examination of hundreds of homework questions. Scanning makes use of computer vision technologies to figure out what kind of job you're doing. In addition to the development team, there is a team of trainers. They develop and visualize video content with explanations and supplementary information. Using Socratic is simple: you simply take a photo of a mathematical example and upload it. Artificial Intelligence determines which sections you'll need to study in order to tackle this problem, and displays this list to you.
MyHomework
An app that won't replace your teacher, but will assist you in self-organizing and arranging your learning. MyHomework has been around for over a decade and has earned a reputation as one of the top apps for students, kids, and Masters. It's a useful assistant-secretary that's always on hand in your smartphone. The key feature of the software is that it allows you to record and track your homework.
Quizlet
Quizlet was created to aid students and schoolchildren in memorizing material, learning new topics, and improving their knowledge in a specific field. In a concise style, the app provides you all the information you need to learn and remember. This allows you to review fundamental facts before an exam or test, or prepare for testing from scratch.
Quizlet is a deck of cards that provides you with knowledge in the form of brief summaries. Thematic and subject-based card blocks are segregated from one another.
Wyzant
Wyzant was created to assist you if you believe you will be unable to study on your own and will require the assistance of a mentor who can answer your queries. The program assists you in locating the most qualified tutor from a large pool of candidates. That is, it allows you to obtain precise information from the convenience of your own home using only a smartphone. Wyzant provides services in dozens of subjects and disciplines, so no matter what you're having trouble with, they can help. Your age isn't a factor. 
Evernote
You've probably heard of or seen the elephant head logo for this app. This is due to the fact that this is one of the oldest study applications on this list. Evernote is a note-taking, task-management, to-do-list-making, and overall organizational app. It has checklists and voice notes, as well as attachments, reminders, tables, and many other features. You can even sync all of your notes and data with your account so that you may access them from anywhere at any time. Evernote is free to download and use on all platforms, including iOS, Android, and Windows.
SpeechNotes
If the aforementioned price seems too high, you can use this program called SpeechNotes, which was created specifically to turn long talks into notes. It allows the user to take breaks and think without having to interrupt the transcribing; it also recognizes voice commands, allowing you to arrange the text using voice commands to keep the file organized. It is presently accessible for download on both the web and on Android.
Total Assignment Help
This is one of the most valuable study applications for students because it allows you to generate references and a plagiarism report directly from your phone, as well as connect you with subject matter experts and academic writers who can answer any questions you have about your assignments. These academic writers are specialists in their disciplines and are familiar with practically every college's curriculum. Total Assignment Help's authors can prepare assignments for practically any academic course and guarantee the highest possible grades.
READ MORE: IELTS Preparation Apps and Websites
StoryBird
Despite the fact that the Storybird site is no longer free, it may be worthwhile to pay the fee. Users can start by perusing a gallery of expert artwork until they locate an image that inspires them. When they come upon an image that piques their curiosity, they create a story or poetry to go with it. Students can pick and choose photographs from a collection to create a picture book.
My Study Life
This free tool will make it simple for you to keep track of your classes, assignments, and tests. One of the best advantages of this app is the ability to sync your data across all of your devices in the cloud. Furthermore, the software works offline, so you won't lose access if you don't have access to Wi-Fi.
Summing Up
For students, homework is always a challenge because it consumes so much of their time. You may have failed to listen, misunderstood the content, or simply be confused about the issue.
The programs on this list are intended to make completing chores easier. Now you can plan your time so that your homework does not surprise you, and you may contact specialists or quickly obtain the material you need and study it on your own if you run into issues.