Army Medical College also known as AMC is a military institute that is located in Rawalpindi, Pakistan. AMC is one of the most prestigious medical colleges in Pakistan and in this blog we will be discussing on how to get admission in this college. I hope you will find this informative.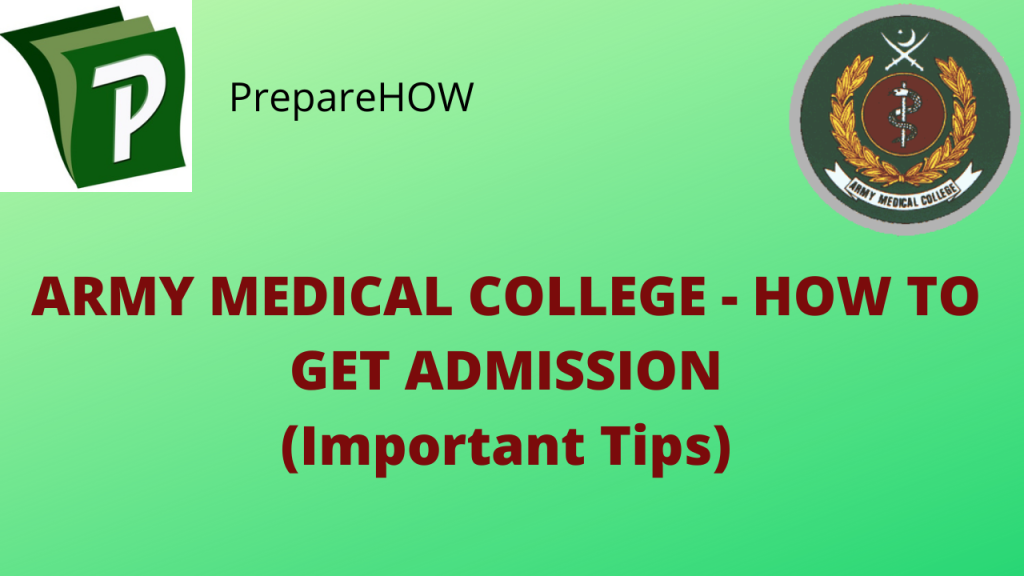 Army Medical College History
Army Medical College was formed in 1977 and was initially affiliated with Quaid e Azam University and is now affiliated with NUMS (National University of Medical Sciences). It is now basically a constituent campus of NUMS and both civilians and military students can apply to gain admission in this university.
AMC offers both MBBS and BDS programs and admission is highly sought after due to the institute's prestige, affiliation with military and the relatively affordable tuition fees as compared to all private medical colleges. Now we will talk about the ways you can get admission in AMC.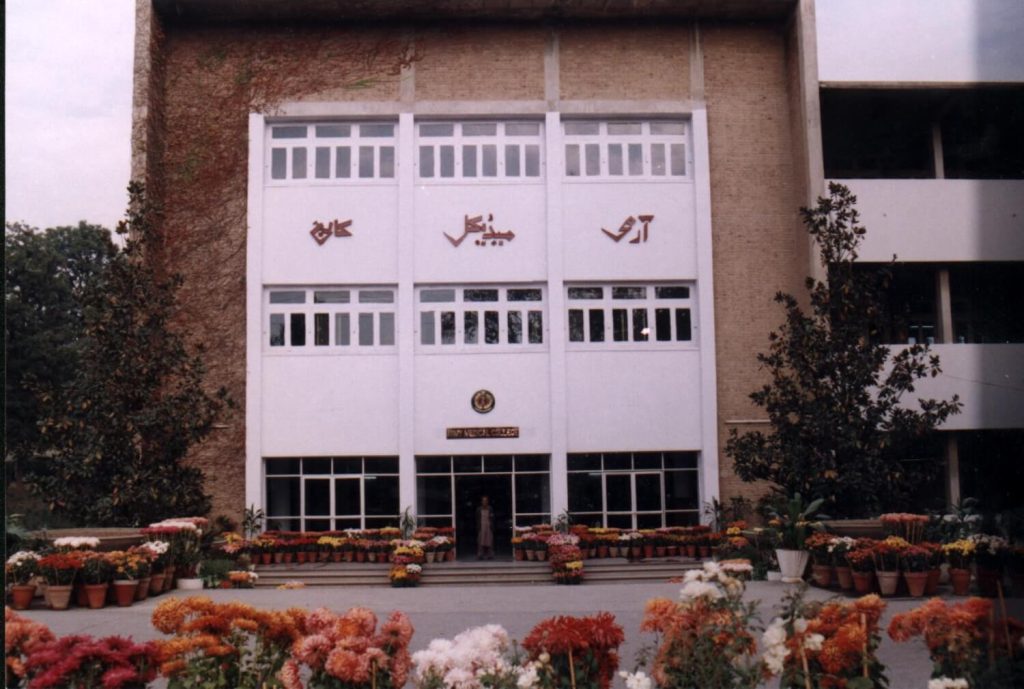 Admission In AMC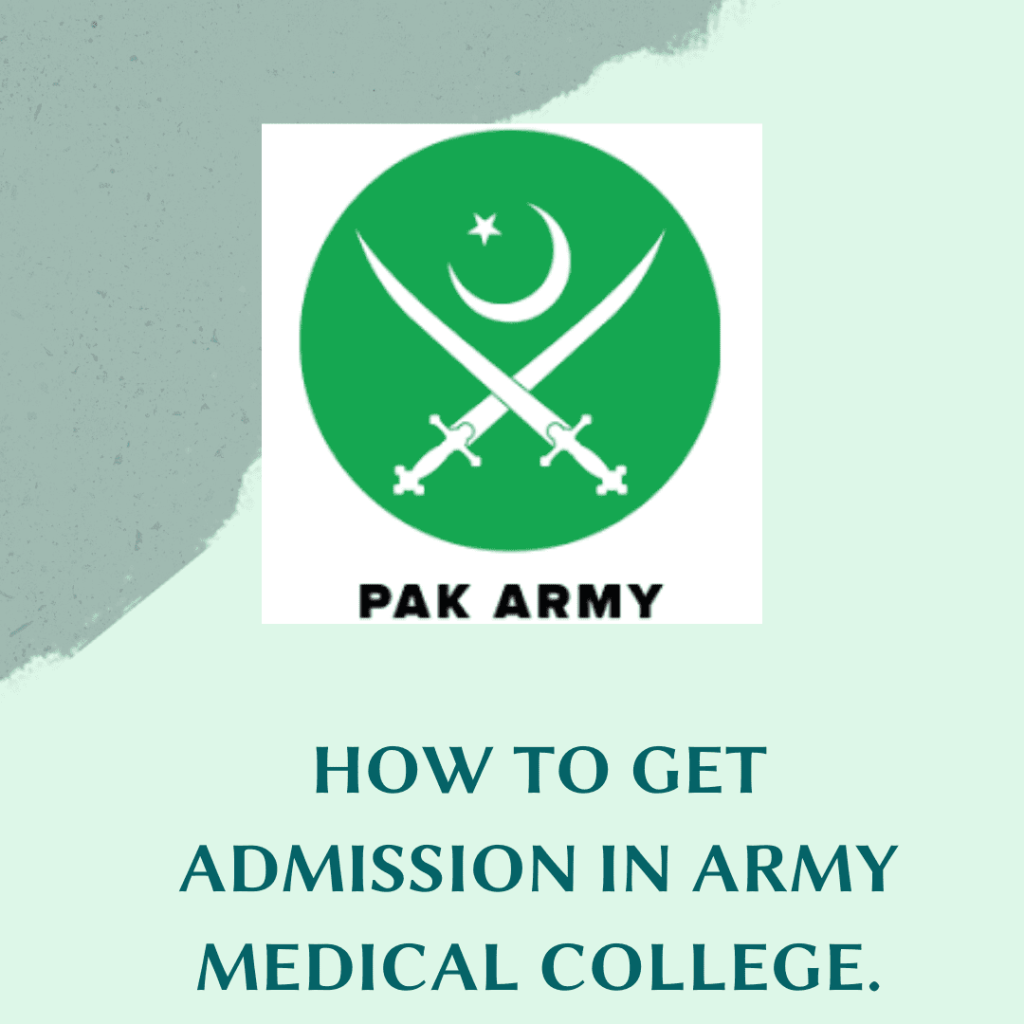 There are currently three different ways of getting admission in Army Medical College. They are mentioned and detailed as follows below:
1) Admission by NUMS Entry Test
NUMS Entry Test is an entry test held by NUMS which is the parent campus of AMC. This is the most well known and the most preferred way of getting admission in AMC. Students apply for the NUMS Entry Test and give the test which is held usually in September and October but this year i.e 2020, it will be held on 11th October 2020.
NUMS Entry Test's merit has also reached very high so if you want admission in Army Medical College, you need to have very high marks in NUMS Entry Test.
NUMS Entry Test is also applicable to many other universities present in Islamabad and Rawalpindi of which all are private medical colleges. The eligibility criteria for NUMS Entry Test and the test details along with tips and tricks for the test itself are detailed in the blogs whose links are given below.
NUMS Entry Test – IMPORTANT DETAILS AND CONFIRMED DATE 2020
NUMS Entry Test – Tips And Tricks
You can also visit the NUMS site for information and announcements regarding NUMS Entry Test.
2) Admission via Paying Cadets (PC's)
This is one of the exclusive methods of applying for Army Medical College because only the sons/daughters of Army officials can apply on this quota. Civilians cannot apply for this quota at all and this method is also known as PC's meaning Paying Cadets. The quota reserved for martyred official's children is very high as well.
Understandably the merit in the Paying Cadet quota is low when compared to the merit via the NUMS Entry Test due to less number of applicants and the fee structure as well.
After studying in Army Medical College, the cadet is required to serve minimum 3 years in the Pakistan Army.
3) Admission as Medical Cadets
Last but not the least we come to the medical cadets. This process is such that students give a series of tests in army centers which are written below:
Written test (Computer based test with simple MCQ's and basic course knowledge of F.Sc/A Levels Pre medical group)
Physical test (1.6 km run in 9 mins, 15 push-ups in 2 mins, 15 sit-ups in 2 mins, 5 pull-ups in 2 mins, ditch crossing jump)
Medical test (Medical examination test)
Interview (You are called up for interview by GHQ selection board after passing all the previous tests and if selected, you are offered to study as a medical cadet)
One of the most noteworthy things about this process is that the cadets do not pay for their education and don't give NUMS Entry Test as well. However you have to serve in the army as well for a designated period after admission.And also remember not all medical cadets get enrolled in MBBS . They get adjusted in MBBS or BDS according to their merit.
Conclusion
I hope you have understood the 3 different ways to gain admission in Army Medical College.
Make sure to stay tuned for updates, visit AMC site
You can also visit PrepareHOW for updates regarding Army Medical College admission.
You can also download the PrepareHOW app for preparation of NUMS test
You can also visit the PrepareHOW Facebook page to learn the latest news.