We are living in a World of Hierarchy. There is always one above you. Equality is just a scam when it comes to reality. Hierarchy triggers us to work out of the box to achieve the higher and then the highest position, the one on the Top. As Jordan Peterson said,
"We Need Hierarchies because they give us something to AIM at" (Peterson)
Countries are also living in a hierarchy concerning their economy, Peace, Betterment, Stability, Growth, Morality, and so on. The one which has more resources is more powerful. So, who is the SuperPower of the World today? It's the United States of America (USA). We all agree on this hierarchy of Economic power, Supremacy, and stability. What comes next? The Urge. The urge to attain the Status of that Super Power. And the first thing that comes in line is the language of that Supreme Nation. Because language is a key to unlocking the door to success.
English is now becoming an internationally recognized language throughout the world. Yes, sign language still stands on the top. No matter in which country we are, we can still communicate with foreigners using the English language. So, it's a need for a person to be efficient in English if he/she wants to go for higher studies, for a business trip, or on a vacation in a country where English is a native language. We all should have a good grip over the basic and functional usage of English because it is now becoming a part of our everyday life, academia, and business. To develop basic knowledge and understanding about the English language, there are multiple websites, Apps, and organizations throughout the world that are throwing an international testing system to help people learn and speak English proficiently. This system is referred to as IELTS.
What is IELTS?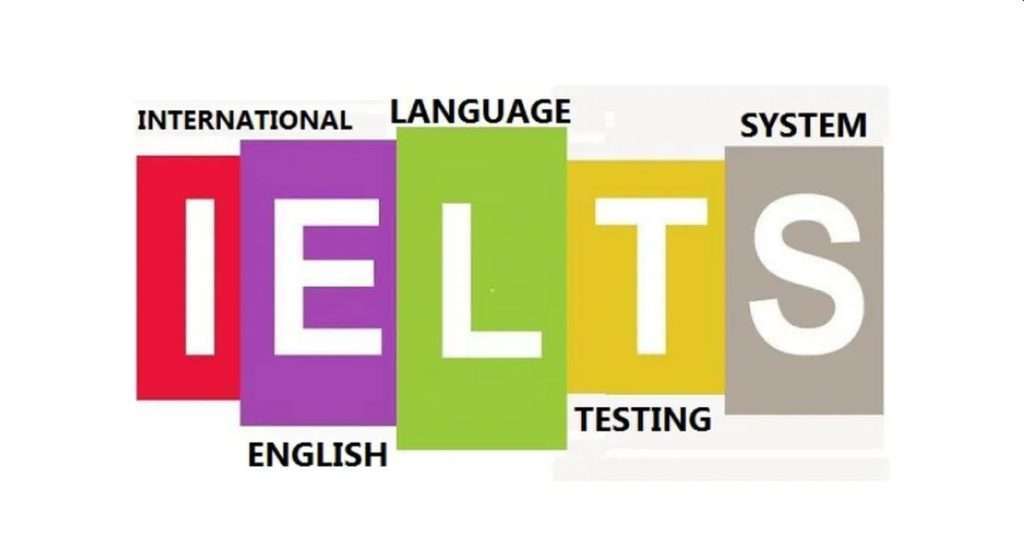 The abbreviation of IELTS IS "The International English Language Testing System". IELTS does not only make you learn English but its main purpose is the Study, Work, and Migration in countries like Australia, Canada, New Zealand, the UK, and the USA where their native language is English. IELTS comprises a score scale. The higher you can go on the scale, the better you reflect your skillset and understanding of the English language.
IELTS is globally recognized by more than 11k Immigration Bodies, Universities, schools, and more than 3k institutions in America.
Who owns IELTS?
IELTS is not just owned by a single organization, country, or community. It's a mutual effort and jointly owned by many setups including British Council, IDP, Cambridge Assessment English, and IELTS Australia.
Who is offering IELTS?
There are several free and paid websites, apps, and organizations that are offering IELTS every few weeks and months. Their main purpose or goals are universal recognition of a person. It's not only about the person, it's for the whole Nation. In Pakistan, there are many digital and e-commerce websites offering IELTS, so they can make people bring value back to Pakistan by working internationally.
List Of Best Online IELTS Preparation Apps/Websites
The list of websites and apps is vast but we shortlisted some of the best websites and apps that are offering proper practice tests, detailed explanations, Videos, Vocabulary flashcards, study portals, and customized study plans to their candidates.
British Council: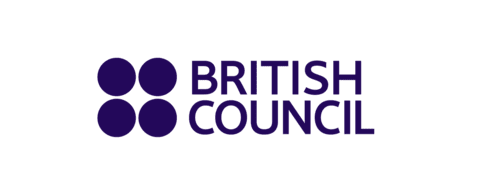 British Council Logo
British Council is one of the best websites that are offering IELTS preparation and practice at minimum or with no cost at all. Their courses have a short duration like just 6 weeks where you have to invest 2 hours per day from your schedule. You can Register yourself directly from their site just by searching the British council IELTS. Their registration process is simple where you are getting 8 weeks free trial and then you have to switch to a paid method for further procession. They will help you score higher band scores and deep knowledge regarding English with a proper course outline including assessment tests, tutorial videos, and mentors.
Magoosh:
Magoosh Website Logo
Magoosh is another one of the best IELTS learning websites. It comprises an extensive Course outline including Practice papers and videos. Apart from its website Magoosh also has an Application that has different sub-sections related to IELTS vocabulary, Practice questions Videos, Blogs, and Tests. This website has some very prominent features;
· Affordable and Easy to Approach
· 7 days money-back guarantee
· All-rounded Course line with videos, concepts, and proper practice
· Email access to candidates in case of any query which is immediately answered by one of their tutors
Udemy: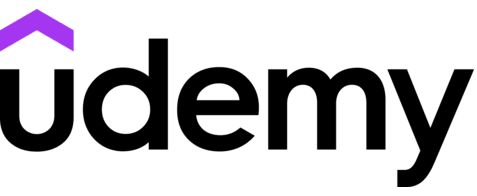 Udemy Logo
Udemy is one of the leading online learning platforms. They have a very organized and concrete system of courses related to IELTS and online education. Udemy has designed a special IELTS band 7+ course for their students to score the highest on score band. This course will enable you to seek proficient knowledge and hands-on experience in English Learning and speaking. Udemy also entertains IELTS mock tests. By consulting their mentors, you can accurately get proper guidelines about their course. They offer a lot with the cost of minimum.
IELTS Test Pro: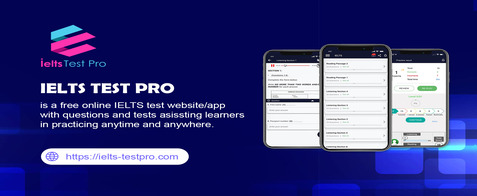 IELTS Test Pro Logo
IELTS Test Pro is a free android and iOS app available online as well as offline. It contains a lot of features including more than 3000 videos for learning and practice. It gives daily reminders on the time spent on this app which makes this app one of the Best Apps for IELTS learning and testing.
IELTS Word Pro: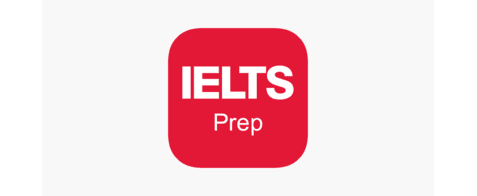 IELTS Prep Logo
IELTS Word Pro is an IELTS testing app and Also has Android and IOS Version developed by the British council. This app not only provides its candidates with testing boards, vocabularies and videos but also engages its user's ineffective mental practices to boost up their mental capabilities regarding understanding and knowledge.
IELTS Skills:
IELTS Skills is easy to use the app with an available free version. Like most of the IELTS testing apps, this one is also engaging its users in self-explanatory videos and practicing questions. Its Cool interface will make you learn English in a cool way. This app is a skilled maker.
IELTS Tips:
IELTS Tips Logo
IELTS Tips is a useful app for tips related to IELTS from some of the best test-takers of IELTS. You can learn words, vocabulary, and spellings used in IELTS from this App. It helps their candidates with how to spell a word correctly too. From here you can also calculate your score band.
IELTS Essay:
IELTS Essay Logo
IELTS Essay is an app that contains more than 200 essays related to IELTS. It covers almost all the topics related to IELTS. You can download it both on android and iOS free of any cost.
IELTS Ninja:
IELTS NINJA Logo
IELTS Ninja is a brilliant website for IELTS courses. Here you can find different tests and courses related to IELTS under one Umbrella. You can either apply for a whole extensive course that covers all the sub-sections or you can go for any single specific part and section.
This website also gives its user a 30 minutes trial in which they explain the strategies related to IELTS tests and exams. This trial is free of any cost.
Cambridge English: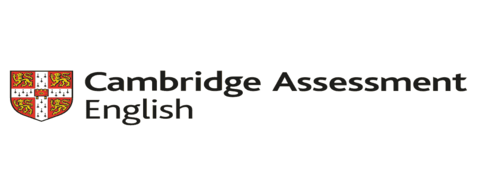 Cambridge English Website Logo
Cambridge English is also an IELTS preparation website. This website comprises tests, tips, videos, FAQs, and practice books for the learners. It will improve your English learning and writing aptitude under your resources.
IELTS Simon:
IELTS Simon Logo
IELTS Simon is providing an array of questions related to IELTS with their proper explanations. Isn't it best? This website teaches you basic IELTS learning with a related question that will help you simply what you are studying without making it complicated. They are providing detailed material with minimum Registration charges.
IELTS.org: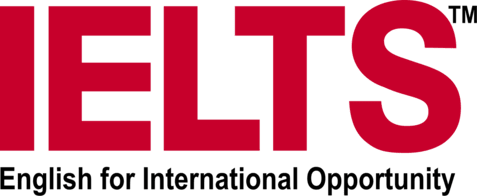 IELTS Org Logo
IELTS.org categorizes IELTS into multiple sections and in each section, they are teaching their candidates with an absolute format of questions and practicing notes. This website reviews previous tests and exams related to IELTS and then develops their sample questions and practice material according to it. Each section on their website has specific content and relative questions related to IELTS Vocab, test, exam, writing, and learning.
IELTS Liz:
IELTS Liz Logo
IELTS Liz is also a website teaching IELTS with free tips, information, practices, and paid courses. You can enroll in any of their IELTS programs related to your desired field of study and work to get a high score band. They are working effectively on their IELTS preparation system that's why they are achieving their relevant milestones respectively. Candidates who passed out from IELTS Liz are working and studying in the best institutions of English-speaking countries like the USA, UK, and Canada.
Conclusion:
All of these apps and Websites are effective in learning this internationally recognized Test of IELTS. This is an era of the boom in the digital world and everything around us is working online. Then why not IELTS? You can learn this test and can prepare for your exam comfortably while sitting at your study table at home. Start your journey to success now. Let's learn and grow together with IELTS!